There are certain places in the world which are comparable to what we believe heaven to be. The names that immediately come to mind are Switzerland, Kashmir, and most of Northeast India. The latter region has numerous places that you can visit, each with the ability to take your breath away better than the other. From Darjeeling to the Dooars, there are countless places that are just waiting to mesmerise you with the sheer natural beauty they have to offer. Listed below are some of the places that should definitely be a part of Northeast tour packages.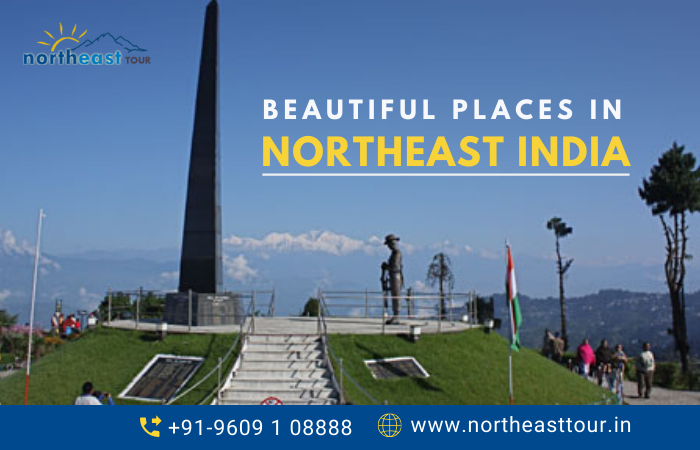 Do not Miss Out on These Places on Your Trip to Northeast India
While there are quite a few places in Sikkim that can compete for a place on this list, one destination that has some of the most beautiful sights is Pelling. Ideal for a family vacation, going to Pelling will offer you a chance to witness the third tallest mountain peak in the world, the Kanchenjunga. Besides this, you are also going to catch glimpses of other peaks as well. From monasteries to the Singshore Suspension bridge, there are quite a few places to see in Pelling. The bridge is the highest gorge bridge in Sikkim and the second-highest in Asia.
The Dooars is situated at the foothills of the Himalayas and is one of the most beautiful places you are likely to witness. Shared between the states of West Bengal and Assam, the name of this area means 'door', as it is considered to be the gateway to the mountainous region of the Himalayas. Home to numerous forests, including the Gorumara National Park, Buxa Tiger Reserve, Jaldapara National Park, and Chapramari National Park, the Dooars are certainly a destination that cannot be ignored when you are looking for Northeast tour packages.
When a hill station is given the sobriquet of 'the queen of the hills', it is definitely worth visiting. A place that is famous for its tea as well as the inhabitants, there is more to Darjeeling than everyone realises. There are numerous things to do in Darjeeling, but more importantly, there are quite a few things to see which would, in essence, make your tour to Northeast India a complete one.
Another offering from West Bengal, the district of Kalimpong has breathtaking views to offer, as well as friendly people who will always greet you with a smile. Recently separated from Darjeeling District, Kalimpong is home to quite a few boarding schools which are engaged in the enlightenment of young minds. There will be sights for you to witness that you can cherish for a lifetime.
As you can see, these places form the crux of Northeast tour packages. Missing out on any of these will leave you wanting for more!