Embarking on a North-east tour this holiday season? Looking for ways to ensure a once-in-a-kind lifetime travel experience? Using an experienced travel agent in Sikkim can be the ideal way to ensure a stress-free vacation. Wondering why you should seek the services of a good agent? Read on.
Whether you are planning a weekend trip with friends, a honeymoon tour or a long family vacation, using a travel agent is beneficial for every traveller. With their years of experience and extensive knowledge, travel agents can plan dazzling tours for you to provide amazing experiences in the majestic Himalayas. What's more, they have the expertise to meet all your travel needs and provide the best tour packages at affordable prices.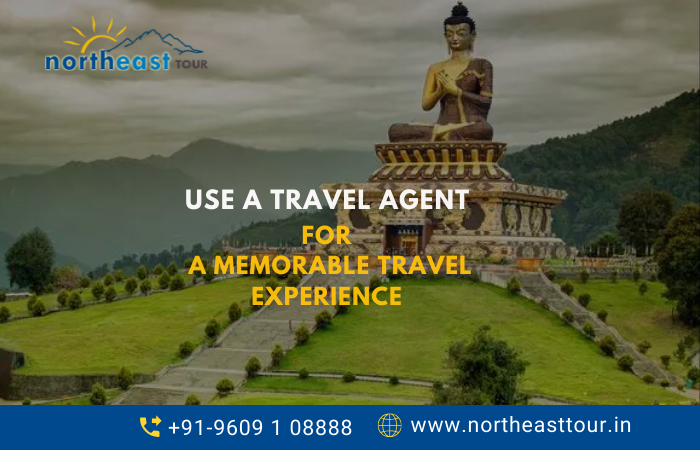 Listed below are a few good reasons why using a travel agent is important.
Reasons To Use A Travel Agent In Sikkim For A Memorable Travel Experience
Saves You Time & Stress
Reading about places to visit is surely fun – but organising a trip is challenging since you never know what it takes to plan the ideal trip. Agents travel the world and have knowledge of everything that's required to organise a memorable vacation. This way, they can easily answer all your questions and organise your dream travel endeavour.
Assures The Perfect, Stress-Free Vacation
One of the biggest reasons why you should always use a travel agent is that they can organise a perfectly stress-free North-east vacation for you. With life getting more demanding and busier than ever, planning a vacation can be too time-consuming. Experienced travel agents can save you hours, not just in doing research for planning a remarkable trip, but also in booking comfortable accommodation. 
Experienced tour operators in Sikkim are invested in the happiness of their clients. They leave no stone unturned in ensuring each and every tour is packed with positive memories for a lifetime. With customer satisfaction being their top priority, they listen, understand and suggest ways to plan a wondrous holiday. When you use these agents, be assured that they will be with you before, during and even after your tour.
Agents Have Vast Experience & Profound Knowledge
Is it the ideal time to plan a trip to Darjeeling? What are the places you must include in your itinerary when visiting Sikkim? With their in-depth knowledge of Northeast India, skilled tour operators can make a huge difference to your trip. Experts discover, research as well as experience each of the places they offer personally to plan the perfect vacation. 
Saves You Significant Money
Another major reason why you should use a travel agent is that they can save you money. While it's true that the agent charges fees, the value of services which you receive will be bigger than what you pay to the expert. What makes hiring tour operators a more affordable option is that their tour packages come inclusive of hotel accommodation, meals and permit fees.
Time to pack your bags for a memorable vacation!