The state of Sikkim itself is no slouch when it comes to offering the best of nature. But North Sikkim is the forerunner as far as the best of Sikkim is concerned. The town of Lachen in North Sikkim district is being promoted as a tourist destination by the state government and rightly so. The place is breathtakingly beautiful and offers a plethora of activities to do to make the trip memorable. Read on to know more about these activities, as suggested by capable tour operators in Sikkim.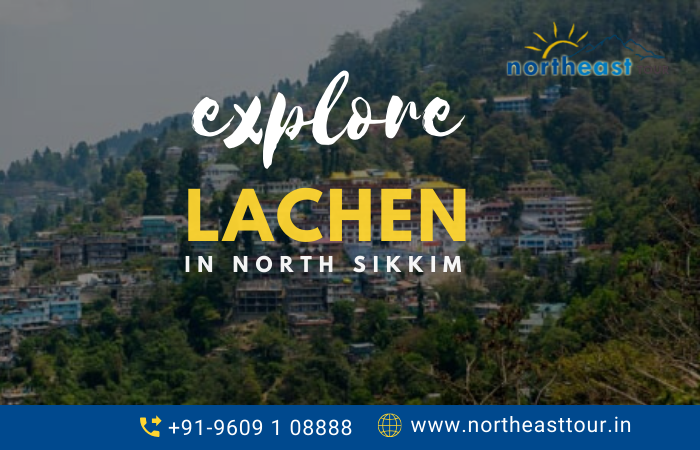 Top Activities to Make a Lachen Trip Worth Remembering
Coming to Sikkim and not going to a monastery can be considered a cardinal mistake. Lachen has one of the best monasteries in the state in the form of the Lachen Gompa. It is one of the best examples of Tibetan architecture and tour operators in Sikkim insist that you visit this beautiful place of worship and seek blessings.
Lachen is a haven for trekkers, with the hills and valleys providing the perfect landscape for the activity. The challenging treks will take you through the midst of sharply-edged mountains and let you witness luscious biodiversity in addition to some exquisite views. It would be best, however, to research adequately beforehand, and get yourself medically checked before you embark on the trek.
The state of Sikkim is home to a variety of wildlife, and the offerings take the form of a crescendo in and around Lachen. While yaks are plentiful in North Sikkim, other animals that you are likely to see when you are in Green Lake in Chopta Valley, Lachen are the famous red panda, musk deer, and Himalayan bears. A visit to Lachen would be quite incomplete unless you see the wildlife that inhabits the place.
As you can see, Lachen is quite qualified to be your next travel destination. Tour operators in Sikkim have been busy taking tourists there to quench their wanderlust, and tourism to Lachen will continue to be on the rise. The best time to visit Lachen is between the months of October and June.