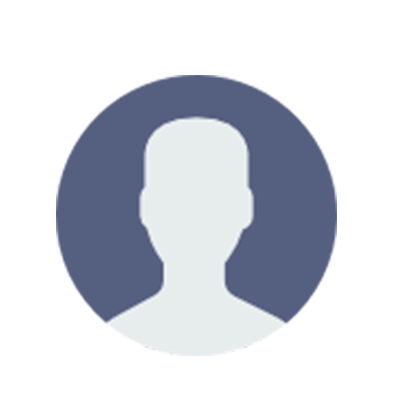 Ritesh Jaiswal
India 17-03-2021
Thank you North East Tour for booking and managing the trip .My tour duration was (7N 8D) It was overall a good experience and i am satisfied with the whole trip. Thanks to Mr Kameshwar ad Mr Pulakesh for assisting throughout the trip on various aspects related to the tour. Our driver Mr. Badrul Hussain was also good and knows most of the places and roads , he is very much punctual on time . We had a great time with him also The tour covers three states and hence it has long journeys included upto 300 kms in a day , so sometimes its hard to manage . Overall i am happy and recommend for anyone who wants to explore northeast with the NorthEast Tour
Service : Hotel & Transportation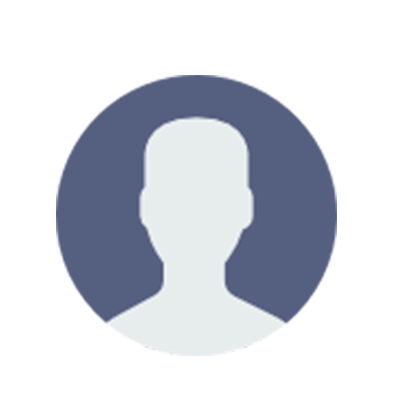 Navnath & Friends
Pune 02-01-2021
Thanks to Kameshwar ji, We have wonderful experience of travelling and enjoying beauty of north east. The mountains sight seeing, hotel hospitality and staff, the tour guide mr. Pulakesh is available all the time to.help you whenever you stuck or have qurry during the travel, even in covid situation we never faced any blocking situation. Such a smooth tour , very happy with our Driver Mr. Hiren and we will recommend to have whenever we go again. Such a polite and knowledgeable guy who knows each and every road, safe driving, provides accurate info about current weather so that our tour remain intact and full of happiness
Service : Hotel & Transport

Antara Banerjee
Kolkata 07-12-2020
I am more or less satisfied with the trip arranged by Northeast Tour. I would like to elaborate my experience. We visited Darjeeling(Anutri Hill Resort-- Awesome hotel,location is too good,entire kanchenjunga range could be seen from the hotel room,happy with their hospitality,staffs are polite and helpful, food quality could be better-- specially the bengali cuisine is not upto the mark where as we tried their starters-- chicken pakora and Chilly baby corn both are tasty co),Sittong(Bisesh homestay-- sumptuous food,nice staffs,enjoyed bon fire,ambiance, awesome view, one of the best homestays I have even stayed at),Lamahatta(worth remembering because of their hospitality.Awesome food,hotel,ambiance,the place is inside the jungle,enjoyed a lot) and Charkhole(i am not at all satisfied with the hotel, staffs,food nothing is as per my expectations..Filthy washroom, dirty dinner area. Room is also another disappointment for us). Our tour manager Mr. Kameshwar has arranged and made our tour memorable. He has always been reachable whenever there is any urgency and humble). Last one thing, our driver was a good guy with appropriate driving skill although he was not familiar with the hotels we visited and the routs. We faced a lot of challenges because of that.As per my understanding, it is always advisable to appoint a local driver. Otherwise all were as per our expectations.
Service : Hotel & Transport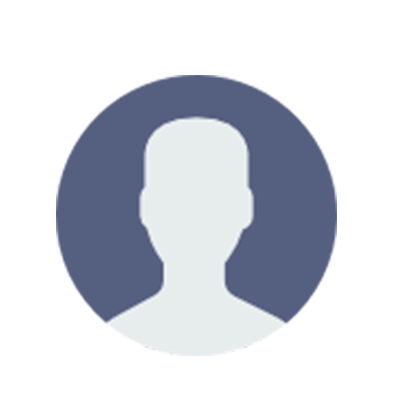 Northeast tour is awesome tour package company. All was awesome hotel cab driver is very friendly hotels staff is very helpful specially tour agent are good everything is provided on time
Service : Hotel & Transport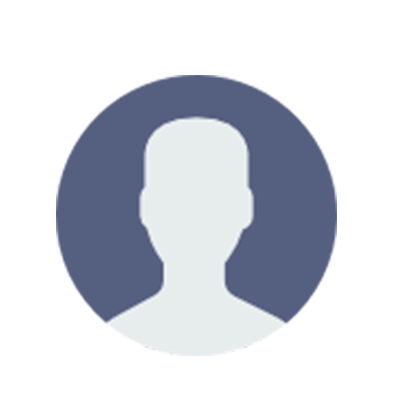 Kavita Agarwal
India 08-01-2020
It was an fabulous experience... Everything was well organized... Hotel accommodation,food,all were good.Tour Operators were constantly over hone and we're very kind and helpful.
Service : Northeast India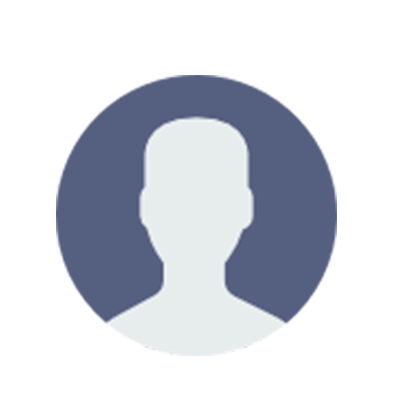 Taksh Bohra
Delhi 02-01-2020
Well it was a great trip to end the year and was a wonderful experience with Northeast Tour everything was well planned and all the booking was done well in advance.The drivers were perfect and the coordinating team as well.overall you can always trust Northeast Tour Company Thanks to Mr.Kameshwar & Mantosh ji for their cooperation..
Service : Darjeeling & sikkim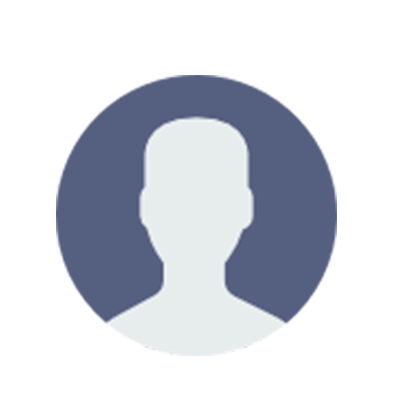 Ramani Bhagavatula
Hydrabad 30-12-2019
Thank you Mr. Kameshwar and Mr. Mantosh for giving good service. Very timely communication. All drivers right from Mr. Tashi who picked us from Bagdogra airport to Darjeeling to Mr. Aakash from Gangtok who dropped us at Airport very timely (except one driver who came for Darjeeling city tour) are very good. Good vehicles. Hotels are also good. They provided pure veg food accordingly to our need. Of course, Gangtok being a capital city of Sikkim is much more good than Darjeeling.
Service : Tous packages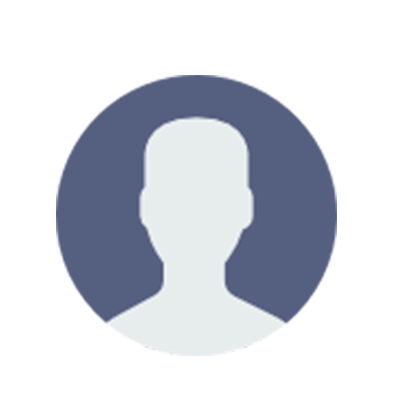 Samir Laskar
Tripura 30-10-2019
Really good service.enjoyed a lot in trip.good room service . no complain about the tour. Hotel and room is very clean. Overall Northeast tour agency is very good. Mr.Kameshwar good coordinator
Service : Darjeeling & Sikkim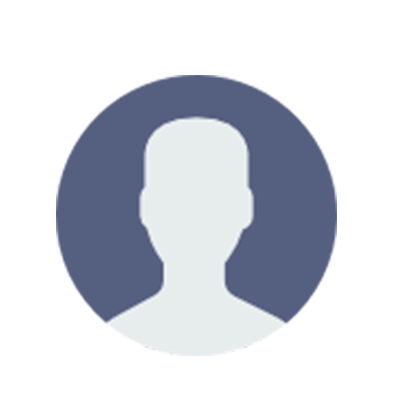 Bhushan Shetty
Mumbai 26-10-2019
I would like to thank the Northeast Tour for arranging our wonderful family trip to Kaziranga, Shillong and Guwahati. A special mention for Mr. Kameshwar for always responding to all my queries in a matter of minutes. I would definitely recommend this tour company for fulfilling your dream of visiting the Northeast.
Service : Hotel & Transport for Northeast India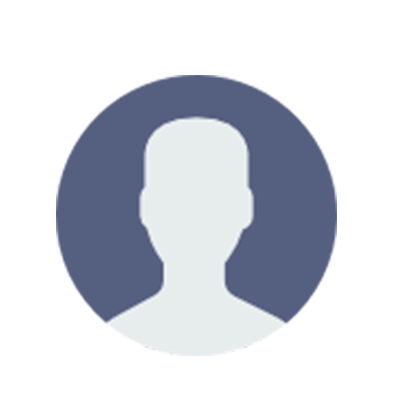 Yousuf Hossain
Bangladesh 20-06-2019
Thanks Northeast to serve us excellent service. Thanks to dada (Kamesh) who communicate us every moment over the whats app and arranged all just time. Hotel service are excellent we enjoyed much.Basically the Car service we cannot forget all the drivers.They are very well. We enjoyed Yumthang, changu, zero point and Darjeeling. Our all team member Were happy and enjoyed all service. Again Thanks To Northeast Tour.
Service : Darjeeling & Sikkim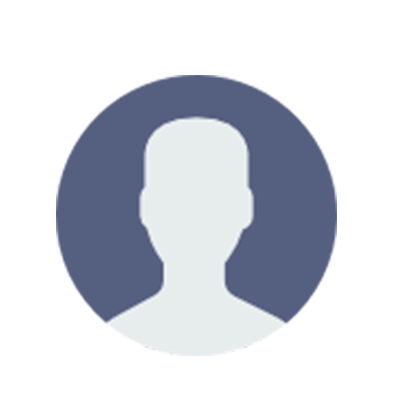 Gnanasekar Natesan
Bangalore 05-05-2019
Organized a family package tour through Northeast tours (Mr Kameshwar) to Gangtok for 4 nights. The itinerary suggested by them was good. Hotel was neat and clean. Adhered to the schedule and also accommodated some additional request later on.Vehicles were comfortable. Overall, the trip was very enjoyable and the Service was professional and good.
Service : Gangtok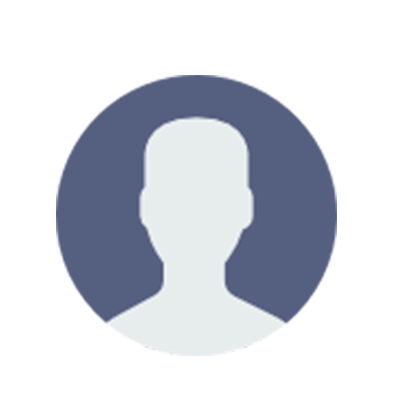 Sachin J
Mumbai 29-04-2019
We had Northeast trip in April 2019 (Assam, Arunachal and Meghalay) with NorthEast Tour agency. We had amazing experience. Trip was well planned and value for money. Excellent arrangements by Mr. Kameshwar.
Service : Northeast india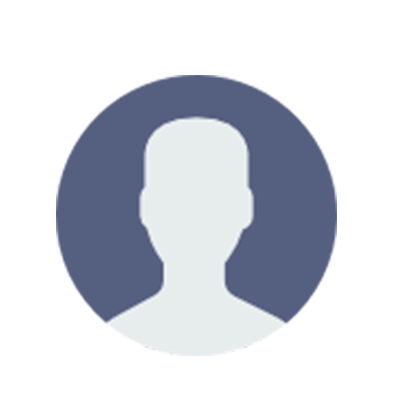 Varsha Vernekar
Mumbai 24-04-2019
We had Northeast trip in April 2019 (Assam, Shiliong and Meghalaya) with NorthEast Tour agency. The experience was amazing and wow. Trip was well planned and value for money. We had an awesome driver named Naba, who was a nice humble person and made our journey memorable. Good arrangements done by Mr. Kameshwar. They personally ask you whether everything is fine or not.. and they are reachable too.. loved their services.. Looking forward to book many more places with North East tour agency.
Service : Hotel & Transport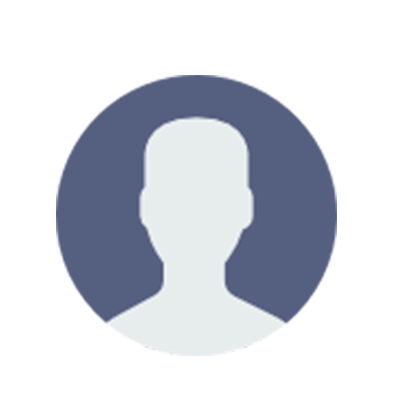 Sachin J
Mumbai 02-04-2019
We had Northeast trip in April 2019 (Assam, Arunachal and Meghalay) with NorthEast Tour agency. We had amazing experience. Trip was well planned and value for money. Excellent arrangements by Mr. Kameshwar.
Service : Hotel & Transport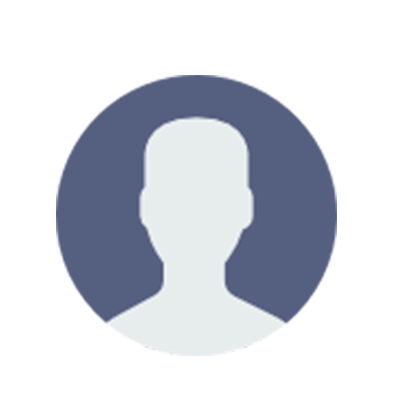 Nasimul Namal
Australia 04-06-2018
We took a package to visit Darjeeling with Northeast tour. Everything was superb except for the Sain Resort Hotel. Our agent from Northeast tour (Kameshwa Prasad) was excellent in all aspects and the car & the driver was good but when it comes to the accommodation it was a disaster!! We stayed there for 4 night and 5 days and paid top money for it, it was supposed to be a good one! We prepaid for dinner and breakfast. For breakfast, every morning is the same and very limited choices with no fresh juice. For dinner, there were the only two choices 1) fish and 2) chicken every day. Quality of the food was very poor and they did not have basic items like Coca Cola, lemon etc. Gym: in the brochure, they advertised gym and spa facilities but in reality none of them was ready and I was told that they will be ready in few weeks time! I was very disappointed about that. We had to change the room because the water pressure was very low and we were unable to take shower. They did not have any ironing board and iron was dirty, I spoiled one of my shirts while ironing. When I asked for a replacement iron, I was told that they have only one iron available in the hotel. Internet connection was very unstable and almost unusable. Apart from that, the view was superb, the bed was comfortable and the room was very good size. My suggestion to the travellers: Please ask your agent if they know about the current condition of the hotel in detail before they recommend or book it for you.
Service : Dajeeling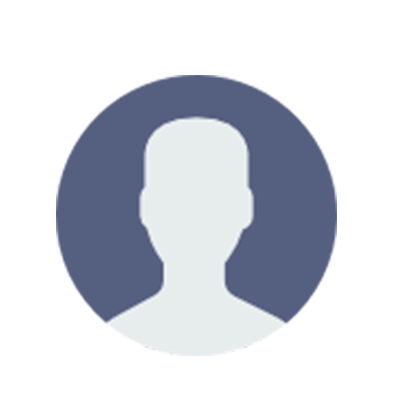 Lavina Prakash
Mumbai 11-05-2018
We had excellent time in Sikkim .. kameshwar organized a good trip n very economical.. Whatever small issues we faced he immediately fixed it.. On the whole it was a wonderful n memorable trip
Service : Sikkim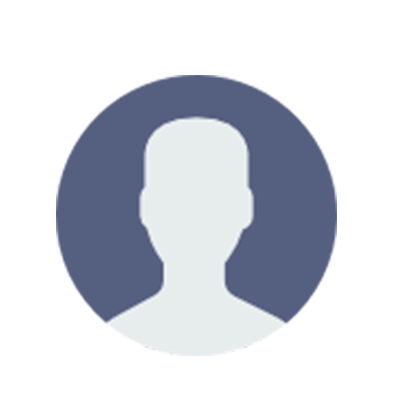 SATISH PARSHI
Andhra Pradesh 01-05-2018
WE ARE 2 FAMILIES OF 4 ADULTS + 4 CHILDREN VISITED DARJEELING,PELLING & GANGTOK LAST WEEK .THE LEAST I WOULD SAY IS THE SERVICE WE GOT WAS BEST EVER I RECEIVED FROM A TOURISM COMPANY.THE VEHICLES ORGANISED WERE IN GOOD CONDITION AND MORE IMPORTANTLY DRIVERS WERE VERY COURTEOUS & PUNCTUAL.EVERY TIME I THINK OF TRAVELLING NORTHEAST REGION I WOULD BY DEFAULT RELY ON "NORTHEAST TOUR".THANKYOU VERY MUCH FOR MAKING OUR TRIP SO MEMORABLE.KEEP IT UP Mr.KAMESHWAR,.
Service : Transportation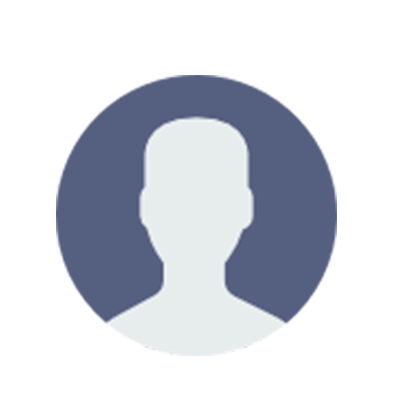 Akila Krishnan
Tamil Nadu 30-04-2018
We 5 members visited sikkim and Dargelling last week through northeast tours. The service was excellent especially the immediate replies about our queries by mr. Kameshwar. The caring towards their customers is very much appreciated. Thanks for the wonderful service we enjoyed very much.
Service : Darjeeling & Sikkim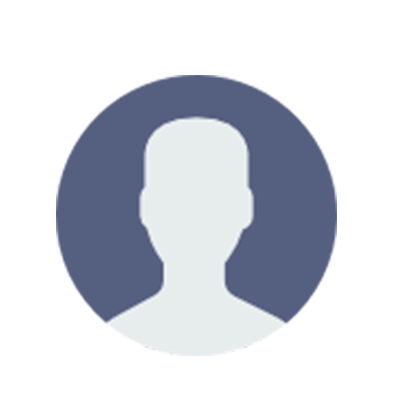 Dr.Amit Manohar
Bihar 13-03-2018
Yester November, 2017 We visited Guwahati, Kamakhya temple, Shillong, Cherrapunji, Gangtok, Nathula Pass, Darjeeling & Tiger Hill from Rafiganj (Aurangabad, Bihar) with 5 family members. We planned the tour & got scrutinised by the Northeast Tour agency.I personally asked lots of queries about the tour to ease my travel & these things had continued for over 6 months. My travel agent Mr. Vikash cooperated me & answered all the questionnaires, erased all the doubts without getting bored. We chat on WhatsApp too. My journey was ever best tour by a travel agency within India. We got comfortable cabs, friendly drivers, awesome hotels and above all, alluring & mouthwatering foods for vegetarians & nonvegeterians both types of family members. I again consulted him to arrange my this year's proposed tour for Himachal Pradesh but sorry to say that they are arranging only Northeastern India & Bhutan. I request them heartly to expand their agency to become a Pan Indian Travel Agency so We could ask them for anywhere in India. As all the itineraries include "Your tour will end but the sweet memories will remain for ever" but here as per my personal experience, I say that my sweet memories not only include all the destinations but for the Northeast Tour Agency too. I have got a good friend Mr Vikash too in my life. Thank you Vikash for making our trip kedgier. - Dr. Amit Manohar, MD (Medicine), Main Road, Rafiganj, Dist-Aurangabad, Bihar. Pin Code - 824125.
Service : Darjeling Sikkim with Northeast India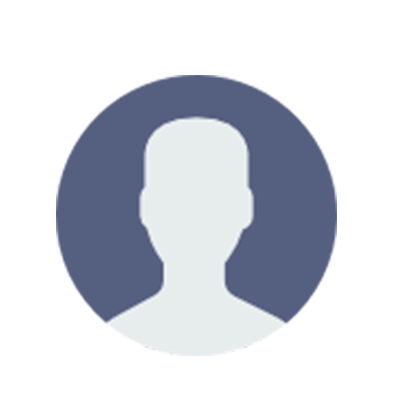 Samir Bhattacharya
Dumdum, West Bengal 22-12-2017
I Have Visited Sikkim This Puja And It Was Really An Awesome Trip. Thank You Northeast Tour For Arranging This Trip For Me.
Service : Hotel,guide,travel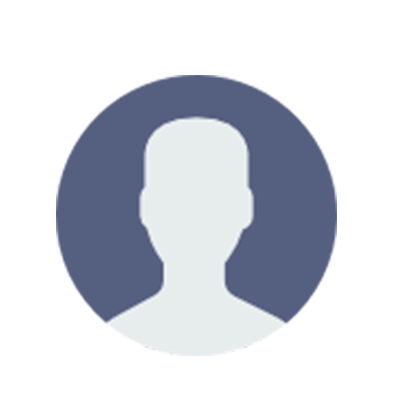 Smita Govindan
Ahmedabad, Gujarat 24-10-2017
Thank You Dipankar Ji And Mantoshji For Making Our Trip Memorable. The Hotel In Gangtok, (Twin Spring) Was Awesome. The Staff Of That Hotel Were Very Cooperative Especially Ms. Bhumika. Inspite Lanchung Being A Remote Area, The Hotel Tenzing Retreat Was Best. The Rooms Were Good And The Staffs Were Very Cooperative. The Only Bad Experience We Had During Our Trip Was With The Darjeeling Hotel. We Had A Very Bad Experience With The Staff Of Hotel Travellers Paradise, Darljeeling. Some Of The Service Staff Was Very Uncooperative. If We Ask For Morning Tea, That Would Be Provided Only After 4 To 5 Reminders.The Breakfast And Dinner Were Not Up To To The Mark. We Would Request North East Tours To Please Not Suggest The Travellers Paradise Hotel Of Darjeeling To Anybody Because It Feels Very Bad That After Spending So Much Money We Get This Type Of Services As If They Are Doing Some Favour To Us.
Service : Hotel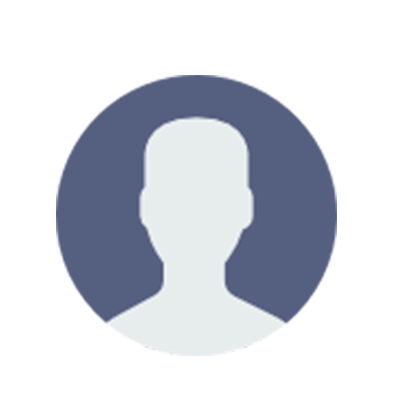 Soumya Kh
Bangalore 17-07-2017
We were much happier after this trip northeast travels is the best to go with blindly memories will be reloading all the time.
Service : Darjeeling & Sikkim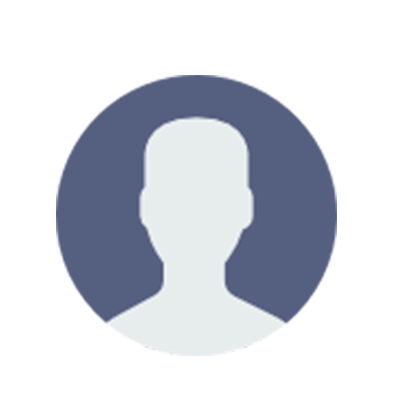 Shrikant Nighot
Mumbai 02-06-2017
End of May 2017 we had 7N/8D Darjeeling and sikkim family holidays with North East tours. The NE people were very co-ordeal and supportive. The overall Travel arrangements were good. The driving was safe and punctual. Hotels at Pelling, Lachung and Gangtok were fine. Darjeeling and one hotel at Gangtok was located in congested area and the food, rooms was not so good. Overall we enjoyed Holidays. Thanks Northeast Tours and Kameshwar ji. Will certainly recommend to friends. Shrikant Nighot, Nagpur, Maharashtra.
Service : Darjeeling & Sikkim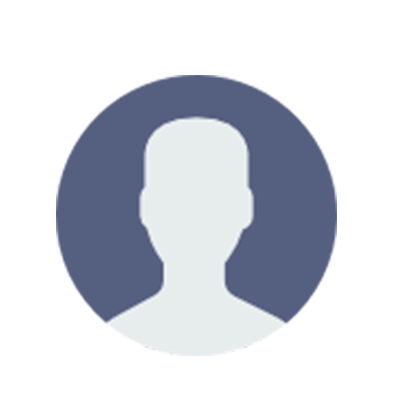 Priya Dabholkar
Mumbai 08-05-2017
I Visited Sikkim And Darjeeling Along With My Family In April 2017. We Had Taken CP Tour Package From Northeast Tour. We Got Best Of Best Deal. Mr Kameshwar Went Out Of His Way To Book Our Hotels That We Wanted Perticilarly. Right From Bagdogra Airport And For Entire Touring We Got Our Transport On Time. Driver Vinod From Gangtok Was Real Gem Of A Person. He Had Real Good Knowledge And Gave Us Information Time To Time On The Way. Also Since We Wanted To Spend More Of Time At Waterfalls N Lakes. Our Driver Gave Us Our Time And Did Not Hurry At All. Also Time To Time He Gave Snacks Break At Good Places Due To Which We Never Felt Hungry. His Driving Was So Smooth That None Of Us Puked And Had A Pleasant Journey. My Personal Opinion Is More Than (west Bengal) Darjeeling, Sikkim Is Better State To See. It Has Scenic, Clean And Friendly Environment. Food Is Bit Issue As We Were Not Getting Mumbai Taste Of Chinese Or Punjabi. Namchi Have Beautiful Chaardham Replica Mandirs..very Peaceful Place. And Gangtok And Pelling Has Beautiful Lakes And Waterfalls To Offer. Flower Exhibition At Gangtok And Cactus Nursary In Kalimpong Was Treat To An Eye. The Best Was River Rafting At Teesta River On The Way To Gangtok. We Missed To Do Paragliding Due To Bad Weather. Darjeeling Zoo Is Nice And Youbget To See Red Panda. Only Thing You Have To Walk Lot During North East Tour And Have Lot Of Steepness. Overall Our Trip Was One Of The Best Memory. Thanks To Mr Kameshwar And Northeast Tour For Making This Tour Hassel Free And Giving Best Service In Our Budget.
Service : Hotel & Transport

SANTHANAM
TAMILNADU, CHENNAI 01-05-2017
Excellent Arrangement In Gangtok Both Stay And Travel. On Time And As Per Our Itinerary Places Were Covered. In Darjeeling Also The Arrangements Are Good. With Budget Package It Was Nice And Pleasant Stay In Gangtok And Darjeeling. Thanks To The Entire Team.
Service : hotel,transport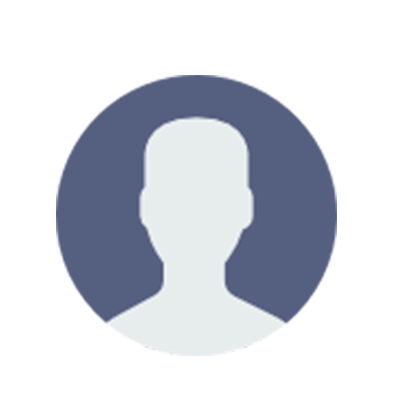 P M Shanmugam
Bangalore 23-03-2017
The quote given by the Northeast tour was reasonable compared to the Bangalore tour operators. Have booked 5 nights and 6 days with Northeast tour, against the wishes of my family . They all said, am taking a risk. We four landed in Bagdogra on 12th March, were will received by Northeast person and our tour began. Northeast tour people were very efficient in arranging right hotels, tours and transport. Vikas Gupta was very good at planning the tour and reverts in no time. Manthosh is too good in coordinating with guest on daily basis, and taking care of the guests. Both these people are assets to the organization. My family enjoyed the tour, will remember this tour forever. Will not hesitate to recommend Northeast tour for my friends and people
Service : Darjeeling & Sikkim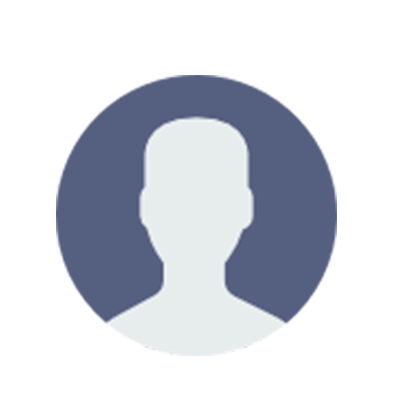 We 20 people travelled to Sikkim and Darjeeling through Northeast travel, the arrangement made by them was satisfactory and they are very co-operative people...especially Mr. Dipankar and Mr. Mantosh. Thanks for such a good tour. Vikrant Mahindrakar, Pune.
Service : Darjeeling & Sikkim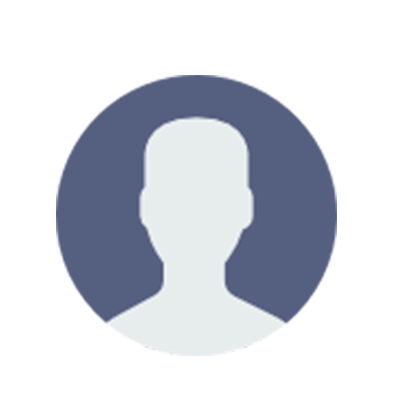 Abhinava
India 21-12-2016
I would like to thank Vikashji and Mantosh ji to make our first Northeast trip very exciting. Trip was well planned by vikashji and also booked decent hotel to stay. Mantoshji also co ordinated very much and helped us everyday to see Vehicle is on time and our sightseeing went well smoothly without any obstacles.
Service : Darjeeling & Sikkim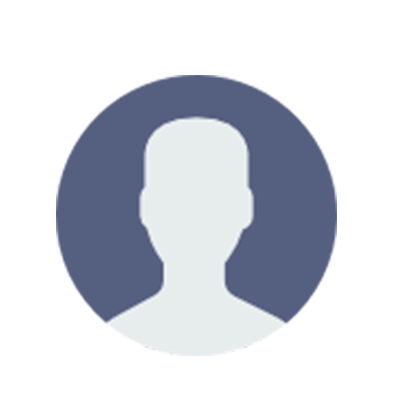 Jugal Tewari
Uttar Pradesh 13-09-2016
The services extended by NORTH EAST TOURS were really good & professionally managed.Hotels were quite comfortable with quality food,vehicles were also good.Especially the tour organizer Mr.Mantosh & Kameshwar is very caring,he was in regular touch during the trip and made our trip hassle free.Thanks to North East Tour for organizing a hassle free n cheapest tour for us. SKTewari,Defence Civilian Officer ,Ghaziabad
Service : Hotel & Transport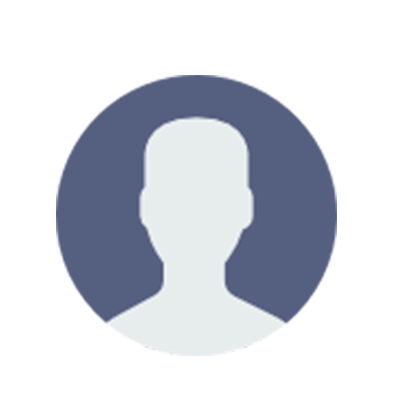 Rajni
Ludhiana 28-06-2016
Service provided by northeast travels is really good...the hotels they provide especially in darjeeling - the pink mountain is amazing...taxi services n drivers r very cooperative... Thanks to d northeast trip organiser, we were able to enjoy to the fullest
Service : Hotel & Transport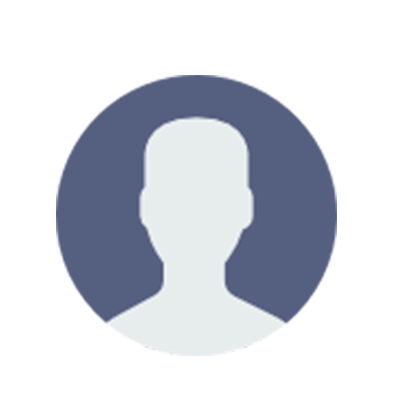 Anurag Kushwaha
India 25-02-2016
It was pleasant stay at darjeeling. Mantosh ji from Tripcrafters suggested and did all possible help for trip planning. Taxi was also in good condition. Price might be little bit higher comparing to local vendors. I would like to plan my next trip for Northeast with Tripcrafters and Mantosh's help. :)
Service : Hotel & Transport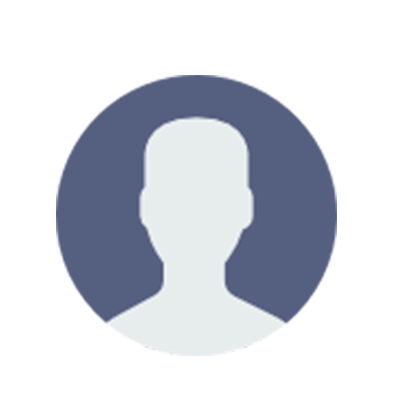 Samir Mshake
Mumbai 08-01-2016
Best tour planning, Best co-operation, mantosh ji made our trip memorable , enjoyable, and and through out the tour every day he take our suggestion and follow up. Only 1 complaint about lachung and lachen about vehicle we were 8 people and we got only one sumo max for this terrific journey. One more thing but it was not related to north east tour its all about hotel fortuna . Plz note you dont have nonveg food option in fortuna.
Service : Hotel & Transport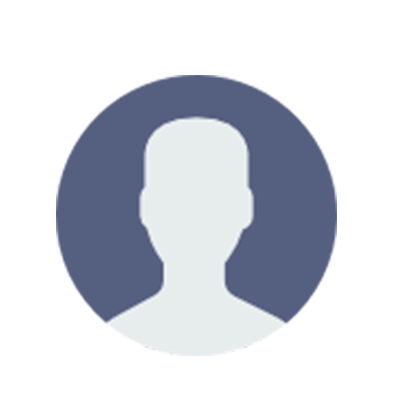 Richa S Tripathi
Mumbai 17-11-2015
Beautiful trip - In sikkim our itenary covered lachen, lachung, tsongolake, nathula pass, pelling and gangtok day tour. We were only girls travelling and were had to book with a good tour operator. We scannned through many itenaries, tour agents, reviews and finally chose northeast tours. We got a very good deal. Vikash patiently answered all the doubts we had at all hours before the trip. He was very friendly and always ready to help. He personally came to receive us at the airport and give us our hotel vouchers with some snacks and water in the car. Our entire trip was very well planned, very well cordinated. All the drivers were very friendly and pros at driving. Now coming to the hotels. All the hotels were good except the one at Gangtok. The gangtok hotel was highly ok. We had to actually complain to get the staff working but once we did, the services were much better and so were the rooms. The hotel (snow view) at pelling was the best with the best food. We enjoyed every meal we ate. Highly recommended. The hotel at lachen was hotel view point - the staff was very friendly- food was good and view was breath taking-i would recommend this too. The hotel at lachung was fortuna-they greated us with very tasty bhajias- friendly staff and heaters to save us from the cold. All the hotels were very good. Gangtok hotel was ok. Overall northeast tours gave us a very good quote with good hotels. We used to get a call from northeast tours everyday to ask how our day was and to brief the next day which was very kind. We could not cover nathula pass due to weather conditions and once we were back without any follow up we were redunded the money back. Overall services of northeast tour is excellent. I highly recommend taking the services. Thank you northeast tours for making our trip so memorable
Service : Hotel & Transport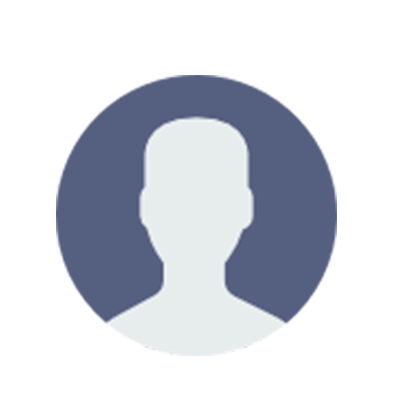 Uday Mapsekar
Goa 03-06-2015
SIKKIM PART OF THE TOUR WAS VERY NICE ONLY PROBLEM IS YOU HAVE TO CHANGE THE VEHICLES EVERY TIME FROM TAXI STAND TO HOTEL, REST WAS FINE ARRANGEMENTS & MR. VIKAS FROM NORTH EAST TOUR WAS AVAILABLE AT ANY TIME ON MOBILE
Service : Hotel & Transport