The job of a travel agent includes but is not limited to booking the hotels and cars for the tourists. A professional and experienced travel agent in Gangtok will always try to make every second of your tour safe, enjoyable and memorable for you. From the meals in the hotels to the seats in the flight – they will take care of every single matter to ensure that you can enjoy your tour to the fullest.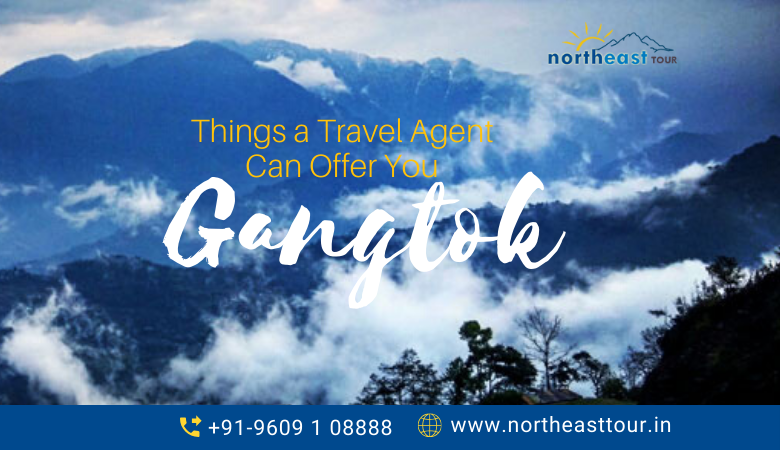 In fact, when one travels without the assistance of a travel agent, they miss all these excellent services. Here are a few things that your travel agent can do for you while having a grand tour in Gangtok, Sikkim.
Things a Travel Agent Can Offer You
Experience About the Travel Industry
No one has a better knowledge of the market than a reliable and professional travel agent. They have all the information about the place, hotels, cars, best spots, as well as the local rules and regulations for tour permits. Their experience will help you to have a safe and happy tour in Gangtok. Always remember that everything cannot be found on the internet; for those things you have to depend on the knowledge and skill of your travel agent.
Protect You from Hazards
A tour can be a smooth one, or it can have chaos and confusions. Whatever the situation is, your travel agent will always be there to protect you. No matter whose fault it is, he will advocate you and try to get back your trip on the track. He will make some arrangements to solve the issues as soon as possible so that you can enjoy the rest of your tour.
Resources to Match Your Needs
Talented travel agents have access to various tools that the average customers are not aware of or do not know how to use them. From the best room in the hotel to the window seats in the flight – they can manage the best thing for you as per your needs. They can upgrade your hotel rooms, arrange the best cars as well as book the event tickets for you which you may not have on your own.
Plan A Perfect Tour
When you frequently travel with the same travel agent, they become familiar with your needs and travel goals. Hence, they can prepare your travel itinerary as per your convenience and budget. You do not need to spend time searching on the internet for the best tour packages in Gangtok when you have the assistance of the best travel agent in this particular region. The travel agent can save you from spending your money on a tour which will not be a great choice for you or your family. Instead, he can suggest something more appropriate and pocket-friendly for you. North East Tour can be your top travel agent in Gangtok. We have different tour packages for this region to match different types of budget. From hotels to cars – we can book everything for you. Call us to get more information on our Gangtok tour packages.