For the mountain lovers, Sikkim is synonymous to heaven. Be it the snowy winter or the colourful summer; this place never fails to captivate the tourists. The clean roads, rhododendron forests, beautiful falls, mesmerizing orchids and the mighty Himalaya – the list of things that make Sikkim a must-to-go destination in summer is very long. Whether you take the help of the top tour operators in Sikkim or prefer to arrange the tour on your own, it is necessary to do a bit of research about this place before your summer trip.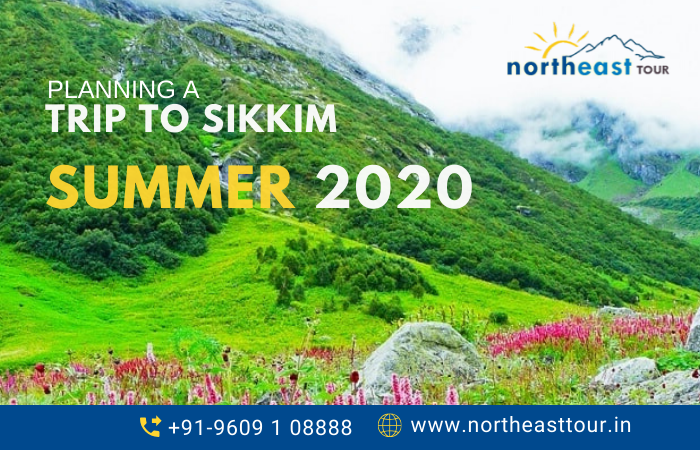 Planning a trip to Sikkim in 2020 Summer?
If you are planning a trip to Sikkim, then this blog will help you a lot. Let's see why you plan a trip to this beautiful state in North East India.
Pleasant Weather
You love mountains, but you hate cold! Don't feel weird because there are millions of people who think the same. For them, Sikkim in summer is a great destination. The weather remains pleasant and comforting. Temperature generally ranges from 2 to 12 degree Celsius which makes outdoor activities easy for the tourists. Trekking, bird watching, river rafting and hiking are great ways to explore this beautiful place in summer.
Enjoy the Festivity
Another big reason to go to Sikkim in summer is to enjoy the festivity of this place. The local people celebrate summer to the fullest. Most of the significant Sikkimese festivals are celebrated between March and August. Flower festival is one of them. Sikkim is well-known for its rich flora and fauna. You can understand it better once you attend its International Flower Festival in May to celebrate the fabulous array of colourful orchids which are the speciality of this region. Apart from that, there are other sacred festivals like Saga Dawa and Hee Bermiok that the tourists should enjoy.
Picturesque Landscape
Once you visit Sikkim post-April, you can see every nook and cranny of this place filled up with magnificent flowers that make the landscape breathtaking. From bamboos to orchids – the wide variety of flora will mesmerize you for sure. You can see the lofty snow-covered mountains mingling with the beautiful valleys covered with vibrant flowers. This beautiful view makes Sikkim a paradise for landscape photographers.
Many other things make Sikkim an "all-time favourite" to passionate travellers. The excellent hospitality of the local people, the mouthwatering regional cuisines and the superb service of the local tour operators in Sikkim are some of the significant reasons. North East Tour can be your best travel partner when you plan a Sikkim tour this summer. We will take every possible care of your comfort and safety when you hire us as your tour operator in Sikkim.