When you approach the top northeast tour operators in India, you will be offered various tour packages. These packages are different from each other in terms of cost and duration. Some of them are one week long, while some are planned for three nights. The prices of these tour packages depend on various factors.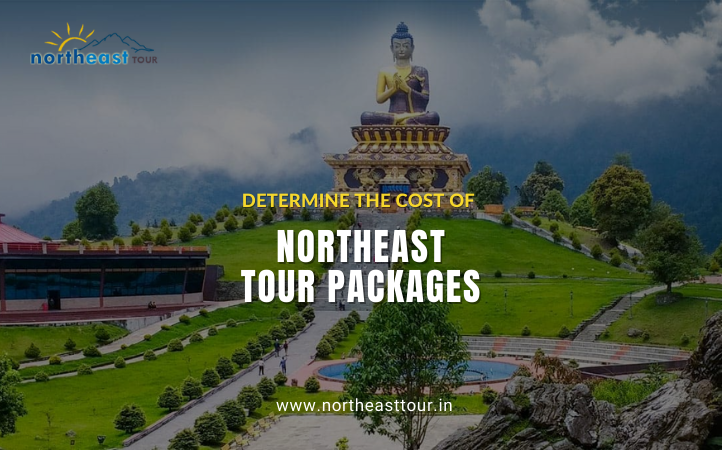 If you are a frequent traveller, you are probably aware of these factors.  If not, you should read this blog to understand what determines the cost of northeast tour packages.
Total Days of the Tour
How many days are you going to spend in the Northeast during this tour? This is generally calculated based on the total number of nights and days you will be spending at your destinations, excluding your journey dates via flight, bus or train.
Places You Will Visit
If your tour package includes several spots, then the cost of the package will be a little higher. In case you visit just two or three spots, the cost will remain lower. Hence, you should know how many spots your tour operator will cover during this trip to determine if the cost of the tour is justified or not.
Types of Accommodation
If your tour package includes five-star accommodations in all the locations, then the cost of the package will be higher than any standard tour package. There are reliable Northeast tour operators with five-star or three-star properties in Sikkim, Bhutan, Darjeeling or Meghalaya. You can stay there during your tour and enjoy luxury accommodation. The cost will be higher.
Types of Transport
Your Northeast tour always includes the transport. The vehicle will pick you up from the airport or the railway station, will be with you throughout the trip and drop you at the airport or the railway station at the end of the tour. If you need a luxury vehicle, the cost will go higher for the entire package. In case you choose something average, the tour package will be more affordable.
Apart from these, there are certain places where the overall tour cost becomes higher due to the local market price. For example, the average tour cost of Darjeeling is always lower than that of Bhutan. It is all about the place and spots you would cover.

For more information related to Northeast tour packages, get in touch with North East Tour. You can get all the details regarding tour packages at various spots in northeast India.