Darjeeling, popularly known as the Queen of the Hills, is a popular holiday destination for many. It was originally set up as a health resort by the British during the 1800s. Situated with the marvelous Kanchenjunga in the backdrop, Darjeeling is a certainly beautiful place that can relieve you of your worries, despair, and poor health conditions. The snow-covered mountains, the good sunrise at Tiger Hill, the lip-smacking dishes, and the lush green tea gardens are enough to attract hundreds and thousands of tourists every year.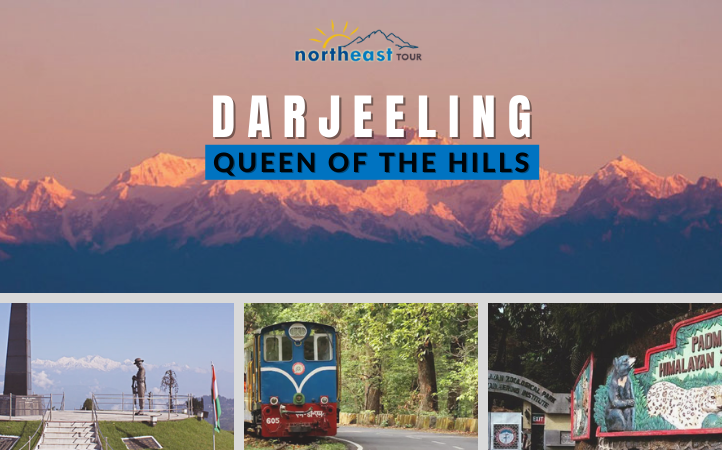 However, all Darjeeling Sikkim tour organizers stress a few things that a tourist must do to enjoy the trip! So if Darjeeling is your next destination, you must try out these things to make your trip memorable.
5 things you must-do if you visit Darjeeling
Take a ride on the toy train
How about taking a ride on the only steam train available to date? Yes, the toy train under the Darjeeling Himalayan Railway, declared as a World Heritage Site by UNESCO, is a must-visit. Sit back, relax with your loved one and enjoy the breathtaking views of the Himalayas as you travel through the ridges.
Check out Himalayan Mountaineering Institute
Even if you're not a mountaineering enthusiast, a trip to this museum will certainly brighten up your trip. There you'll find a huge and unparalleled collection of relics, fossils, and gears of animals that the mountaineers have collected throughout the years. The history written in the journal is also sure to blow your mind.
Visit Tiger Hill
The rapidly changing colours of the snow-capped Kanchenjunga as the sunrises are something you must never miss if you make it to Darjeeling. Be quick to reach the observatory tower as it is generally queued up with people. Viewing this mesmerising moment at least once in your lifetime will give your life a different meaning.
Don't forget to try Darjeeling tea
You can't avoid visiting the tea gardens because wherever you lay your eyes, you'll find a range of lush green tea valleys. While you explore the different tea gardens, make sure that your try the first cut tea from the shops as you'll experience the authentic taste of Darjeeling tea from the same.
Visit the Japanese peace pagoda
Darjeeling has a religious aspect in it. You'll come across several monasteries and pagodas while you travel through the town. Japanese peace pagoda is a crucial one among them. The pagoda is well-known for its innovative architecture. Visit the same, and within the serenity and mystical atmosphere, you'll certainly be able to connect with your inner self.

Arrange a memorable trip for your Darjeeling-Sikkim Tour from Northeast Tour. Our executives design personalized itineraries to provide a 100% satisfaction level. Visit our website and check out the packages. Call our executives and get your package customised.