Darjeeling is one of the most popular tourist destinations situated in the northeast part of India. Also referred to as "The Queen of Hills", the place's panoramic views and scenic beauty make it a favourable choice for all. It invites visitors all year round. So, before planning a trip to this place, consult the reputed Darjeeling Sikkim Tour company for the best travel suggestions and advice.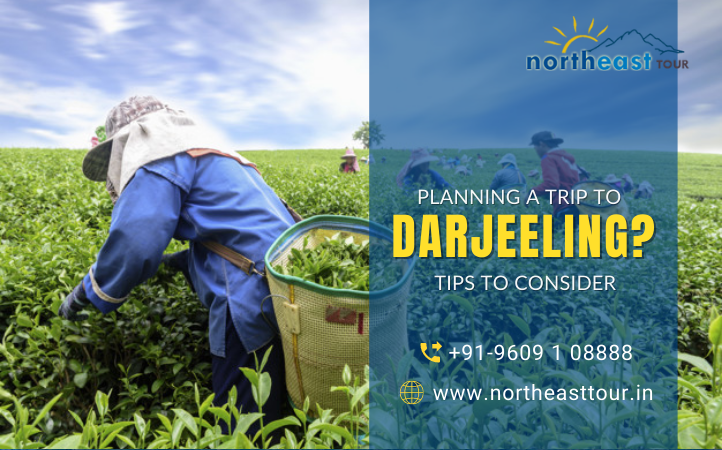 Tips to Consider Before Planning a Trip to Darjeeling
Before you plan to visit this tourist destination, do your research. Look at the famous tourist spots that you can see. Prepare an itinerary of all the places and know when to visit them.
• Tiger Hills: This spot in Darjeeling provides a dazzling view of the mighty Kanchenjunga hills. Famous as a sunrise spot, it takes 40 minutes to travel from the main town.
• Zoo – Also known as the Padmaja Naidu Himalayan Zoological park, you can get rare animal sightings like snow leopards, Tibetian wold, red pandas etc.
• The toy train: This ride is a must for every tourist visiting this place. It operates on steam engines, maintaining the heritage of old trains. The journey is 2 hours long, starting from Darjeeling station, passing through the township, its beautiful landscape, and the Batasia Loop.
• Ropeway: The Rangeet Valley Passenger Cable Car is a must-visit to get a great view of the snow-peaked mountains.
Carry a soft copy of all your original documents to make the trip hassle-free. Maintain a detailed guide of all the places you wish to visit. Also, ensure that you have the right documents in hand.
Keep Track of The Weather Forecast
The weather in the hilly regions keep on fluctuating. Hence, before visiting the place, always check the weather predictions for the total duration for which you are travelling. Also, ensure to pack according to the weather condition of the place.
Check the ratings of the hotels in Darjeeling where you will put up with your partner or family. Ask the travel agent to customize the entire package according to your convenience. The hotel should provide essential amenities like hot water service, proper food, extra blankets, heaters, refreshments etc.

At NorthEast Tour, we provide comprehensive travel packages for Darjeeling at the most affordable price range. Visit the enchanting Northeast with us for a memorable experience.