Sikkim is a land of captivating brilliance by nature. It holds its scenic beauty all through the year, all around the five seasons. Explore the majestic sight of Himalayan peaks with your tour operators in Sikkim.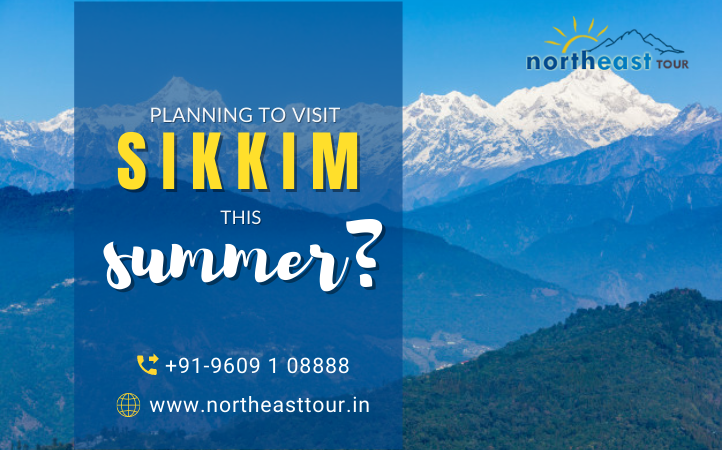 Sikkim In Summer
During summertime, Sikkim's temperature remains between 13-degree centigrade to 28-degree centigrade. It is an ideal time to visit and explore a different natural beauty of the place.
You can trek seamlessly as it an excellent time for hiking activity. Other adventure activities include:
Hand Gliding
River Rafting
Canoeing
Mountain Biking
Kayaking
Mountaineering
The Flora Of Sikkim
From April to June, Sikkim blooms vast expanse of colourful orchids as well as rhododendrons. The best way to catch its glimpse is through taking a trek to North Sikkim's Rhododendron Valley.
View Of Kanchenjunga
Sikkim provides an excellent view of Mount Kanchenjunga during Summers. Spend a rejuvenating stay offered by the tour operators in Sikkim and witness its grandeur.
A Brief On Places To Visit In Sikkim During Summer
Valley Of Flowers – Yumthang
Yumthang is one of the most stunning places in Sikkim that harbours a vast valley of flowers. It displays a great spread of different floras. Witness millions of species in varied colours that make it a top attraction for tourists.
Khangchendzonga National Park
UNESCO marks this as a heritage place. All tourists travelling to Sikkim visit this fantastic vacation spot to explore its rich fauna. It is the home to many endangered animals like:
Himalayan Tahrs
Clouded Leopards
Snow Leopards
Musk Deers
Tourists can also take a safari for wildlife as well as birdwatching.
Situated at a whopping seven thousand feet, this area harbours many trekking trails that crisscross the park. In fact, the popular trekking routes of Phalut and Sandakphu crosses through it. This park provides a scenic view of mountains in the panorama.
Situated at the height of fourteen thousand one hundred and forty feet, this is one of Sikkim's most magical places. It is also considered to be the historically significant Silk Route, and hence, it is close to China. You will not receive any snow here in summers, despite its staggering height.

Contact North East Tour one of the trusted tour operators in Sikkim & Kolkata. Pan your next trip to with them in the coming summers to witness an unforgettable beauty.