Sikkim is one of the most beautiful tourist destinations located in the northeastern part of the country. Every month, thousands of visitors go to this place to enjoy the scenic beauty and the green landscapes. However, there are several unexplored and hidden gems in Sikkim which people are yet to explore effectively. With the help of expert tour operators in Sikkim, you can visit these offbeat destinations and make memories to cherish forever.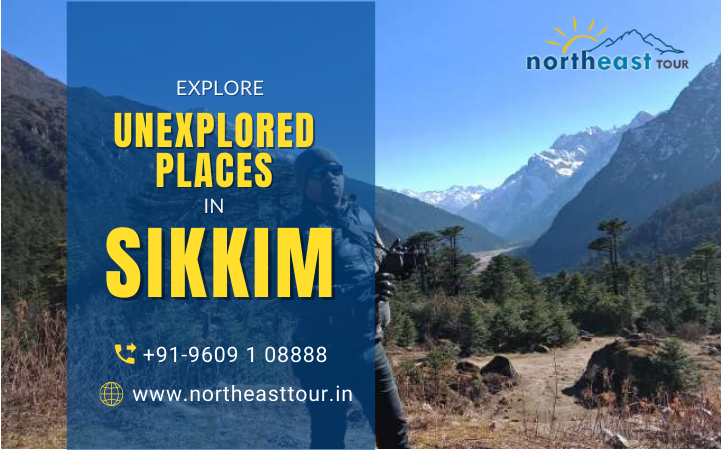 Unexplored Hidden Gems in Sikkim
1. Yangang
This place has an abundance of nature and greenery all around. The tourists can enjoy the clear view of the Himalayan mountains, which is why it is considered one of the best offbeat destinations for everyone. Situated 15 km from Ravangla and 75kms from Gangtok, this is an unpopular village that resides on the hilly terrain. The location is in between the beautiful mountain ranges. You can spend a couple of days here to enjoy complete peace and serenity.
2. Kewzing
Also known as the quiet hamlet, this is situated in the Southern part of Sikkim. A community of Bhutia and Lepcha community constitutes this place; hence, you can enjoy their traditional culture upon visiting here. There are wooden houses, pine trees and monasteries. It runs primarily on community-based tourism, and hence it is ideal for a mini vacation. You can also view exotic birds and enjoy exemplary hospitality amidst nature.
3. Mangalbarey
This is another extraordinary hidden gem in Sikkim which people are yet to discover. Situated in west Sikkim, you can land up here with your friends or family for a stay-cation. The tourists can enjoy clear views of the gardens, lush greenery and mountain-scapes. It is the place to be, especially for those who like interacting with friendly locals.

Consult Northeast Tour to explore the hidden gems in Sikkim. We arrange the best, tailor-made trips for visitors to experience a memorable vacation. Tourists can choose from the various travel packages to discover Sikkim and its unparalleled beauty.