Is it good to visit Sikkim during winter? Is getting a border permit for visiting Sikkim is essential? Well, many questions might come to your mind before packing the bags for Sikkim. You might find information on the web. But, let us help you get the most useful information before you plan the tour.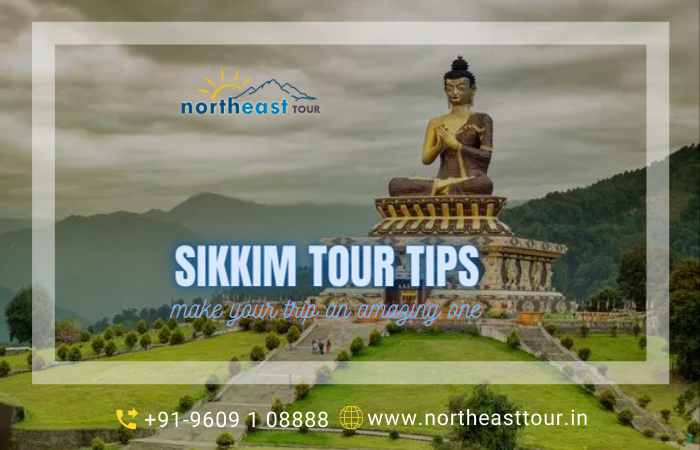 Tips to Consider for a Memorable Sikkim Tour
Here are the rules that can make your trip an amazing one. These rules are essential for any tour especially one to Sikkim.
Plan your trip when the weather is good – This is something that most tour operators in Sikkim will tell you. Choose the right time to visit this Himalayan state. The state is nestled among the mountains in the northeastern part of India. The climate remains cold almost across the whole year. During summer, the climate gets a bit warm. However, then also you will need to pack winter clothes. Check the weather forecast a fortnight before the travel date.

Don't carry huge cash – Avoid carrying a large amount of cash while visiting Sikkim. Better you use cheques or debit/credit cards for making payment. Though robbery or theft is not a common issue in Sikkim, you should be careful all the time. Moreover, digital payment modes are handy and easy. You don't need to worry about theft.

Get a border permit beforehand – The tiny state is bordered by Bhutan, Nepal, and Tibet. Therefore, you will need a border permit to visit some parts of Sikkim. And your trip won't be complete sans having a visit to such places. So, get the border permit well in advance. If you procrastinate, you may have to wait longer. You may even have to cancel the tour to some places.

Plan for an executable itinerary – Most tourists want to cover every nook and corner of the state. But this is not possible. It will be hectic and tiring. You may suffer from sickness or bad health during or after the trip. Thus, keep at least one day for leisure. Chill and relax on that day. You will also need time to get accustomed to the weather changes.

Carry essential things – Don't forget to pack a couple of woolen garments for your visit to Sikkim. This will help you beat the cold. Drink mineral water. You can also take water purification tablets because drinking regular tap water is unfit. Take a first-aid kit, medicines, and sanitary pads for unsure circumstances. Sunscreen lotions and antibacterial creams are a must. These help to avoid getting skin infections due to cold.

While planning for a Sikkim tour, choose the right time. Carry essential things. Get the border permit beforehand. Plan a non-hectic itinerary. Make digital payments wherever possible.