For a passionate traveller, every season is the best season to visit their favourite spots or explore a new place. However, for the average tourist, it is important to know what the right time is to visit a certain area to avoid inconvenience and enjoy the trip to the fullest.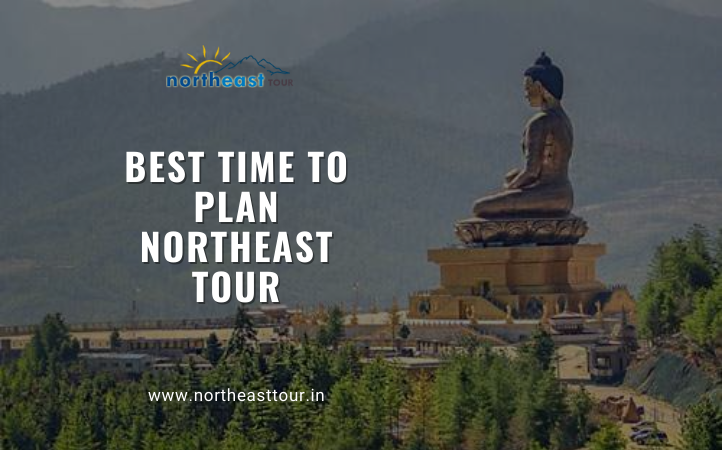 While booking northeast tour packages, often tourists ask their tour operators about the best time to visit this particular zone in India. Northeast, being the mountainous region in India, offers some of the grand tours to mountain lovers. Arunachal Pradesh, Assam, Manipur, Meghalaya, Mizoram, Nagaland, Tripura and Sikkim are the seven states that come under this region. Each one of them is extremely beautiful with fascinating landscapes, lofty Himalayan range, rich flora and fauna and striking natural beauty.
Best Travel Seasons
October to February:
This particular time period of the year is considered the most favourable season to visit northeast India. Whether you plan a trip to Sikkim or Bhutan, or Darjeeling – you can explore nature at its best during this particular period. The sky remains clear, and the weather is quite chilly but comfortable. You can even see snow-covered roads and valleys if you plan your tour anytime between December to February. If the extreme cold does not bother you, this is the best time to visit northeast India.
March to June:
This is the summertime in the mountains. The weather remains very comfortable and pleasant. Though there will be cold wind but is completely bearable. This is the perfect time to explore the rich flora of this Himalayan mountain range. You can see exotic Himalayan orchids range while travelling to Sikkim or Darjeeling at this time of the year. The roads remain clear, and there are no risks of facing roadblocks due to heavy snowfall.
July to September:
The monsoon time is considered as the off-season in the mountains. Steep roads of the mountain become riskier to travel due to heavy rain. Landslide is one of the most common and dangerous issues in the mountains during monsoon. Besides, heavy and constant rain will make you stay indoors, and you cannot travel to visit the local spots. However, some people think that the monsoon in the mountain has something special. If you are one of them, you can easily plan a short trip to any mountain village in Darjeeling or Bhutan during these months.

The experts of North East Tour will help you to plan your northeast tour packages. Please get in touch to know in detail about all our tour packages.