Do you wish to celebrate the upcoming holidays in snowy landscapes and enjoy snowfall for real? Are you looking for destinations which give you the chance to enjoy winters for what it offer truly? Approaching leading tour operators in Sikkim for a trip in January can be the experience of a lifetime.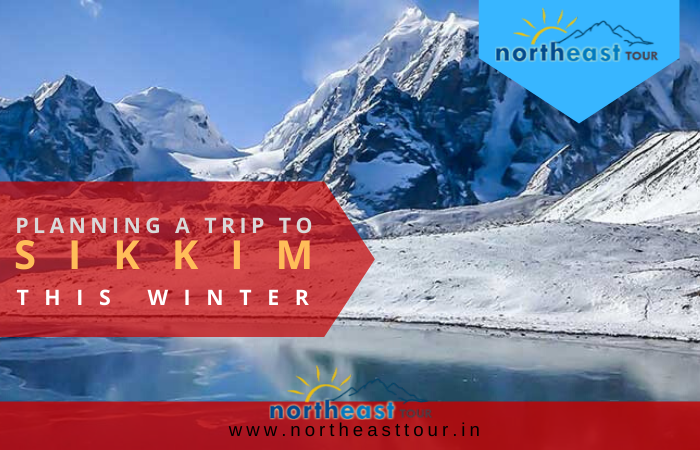 Are you wondering why you should plan a winter trip to Sikkim? Keep reading.
Nestled in the majestic Himalayas, Sikkim is a true mountain paradise. Blanketed in white snow, Sikkim is a treat for the eyes during this time of the year. Experiencing winter in this zone is completely unparalleled. Home to plenty of cascading waterfalls and lakes, Sikkim is a buzzing tourist spot throughout the winter. And, with plenty of snowfall during the winters, you can get unconventional view of snow-clad mountains.
Here's all you need to know about embarking on a winter trip to Sikkim in January.
Why Approach The Best Tour Operators In Sikkim For A January Trip?
The colourful festivals are one of the major highlights of tourism in this region. Most people in this region follow Tibetan culture and the same can be seen in their everyday lifestyle and activities. With plenty of beautiful and colourful festivals held around the year, there are numerous reasons why you should embark on a Sikkim trip. Approaching tour operators in Sikkim for a January trip can thus be a memorable affair.  
During January, the major festivals in Sikkim are –
New Year Day is celebrated with harmony and glory throughout the country and Sikkim is no exception. The pretty and picturesque towns of Sikkim are exquisitely done, portraying Sikkim in a luminous way. The region bathes in colours and light when the entire world gears up for the arrival of a fresh year.
Celebrated with pomp and glory, Maghey Sankranti is a major festival in Sikkim held in January. Several cultural programs are organised in various parts of the state. The Jorethang Mela is a massive exhibition of cultural extravaganza which exhibits Sikkim's culture.
What To Do During The Trip?
Various tourism activities you can plan for your Sikkim trip are-
Adventure tourism – mountain biking, paragliding, rock climbing
Eco & Wildlife Tourism – Kanchendzonga National Park, Kyongosia Alpine Sanctuary, etc,
Village Tourism – Namchi, Machi, Pelling, Kaluk, etc.
Time to embark on a Sikkim trip!