Though there are numerous tourist destinations scattered all over India, visit Gangtok if you want to soak the beauty of a charming hill station surrounded by mesmerising scenery. Not only can you enjoy some spectacular views of the snow-capped Kanchenjunga but there are also numerous Buddhist monasteries in Sikkim. The tourist destination is known for its natural beauty and peace-loving people.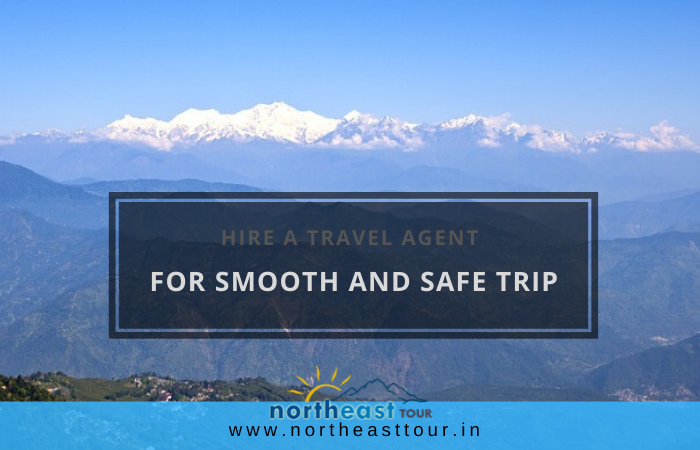 Since Gangtok has a lot to offer its tourists, this is the right time to hire a travel agent who can make your vacation safe and smooth. They will shoulder the entire responsibility of your lodging, tourism, transportation and safety so you can make the most of your trip. They have immense knowledge about the destination and know what tourists look for during their vacation.
4 Ways How Travel Agents In Gangtok Ensure A Smooth And Safe Trip
Resolve Emergencies Without Any Delay
Emergency situations can arise anytime during your vacation as you are travelling to a new location. Travel agents are aware of the various emergency situations tourists might have to face and know how to deal with those. They keep a copy of their clients' documents for future references. Every crucial information is shared with their clients to keep them informed. Knowledgeable tourists are more responsive and act quickly during emergency situations.
Prepare Tourists For The Trip
Not everyone visiting Gangtok know what to expect after they reach the place. Judging a location just using online videos and books is not a wise thing to do. Not only do travel agents have knowledge about the destination but even love sharing information gathered from industry contacts and their previous clients. You will know about the place and the local attractions. If you want to make any changes in your trip itinerary, you can do it accordingly.
Make Alternative Arrangements When Required
Flights and trains getting delayed or cancelled are quite common during trips. There are even a few situations when hotels and resorts end up making mistakes during the booking process. Sometimes, travel laws and regulations also change. Every experienced travel agent in Gangtok knows how to handle such obstacles spontaneously. They act quickly and make alternative arrangements. They will take care of the re-booking so you don't have to waste your time finding a solution.
Travelling to a new destination can be a bit tricky at times, especially if you are travelling alone or with your girl gang. Some of the tourist spots even require special permits. You have to keep numerous documents organised which can become a time-consuming task during your vacation. The best alternative is to hire travel agents who will handle the vital documents and take the necessary permissions on your behalf. They are even ready to go that extra mile to understand your timelines and ensure a successful trip. Since travel agents can make your Gangtok trip safe and smooth in so many ways, it's time you start looking for someone experienced.