So you have decided to embark on a North-east India trip during the upcoming holidays. But, are you wondering how to pack and what not to pack for the long vacation ahead? Fret not. All you need to do is make a list of 'things to carry' by following the suggestions of an experienced tour operator.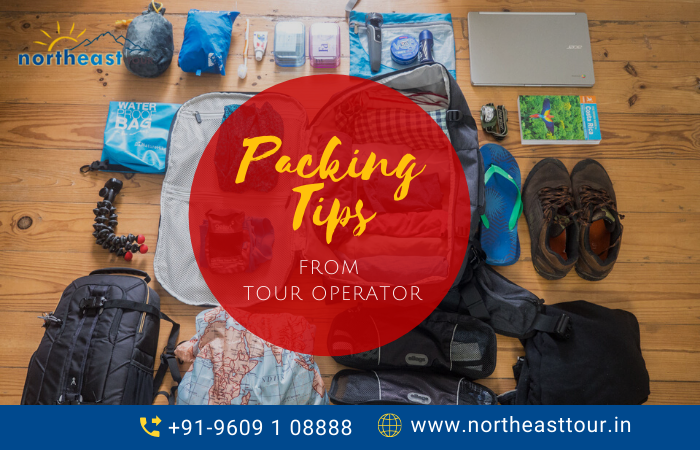 Be it a honeymoon tour, an outing with your best buddies or a family trip, the North-eastern states of India can be your ideal tourist destination. Popularly known as the land of seven sisters, the Northeast still remains as that corner of India which is mostly unexplored. However, it is only when you pack the essentials, can you be assured of a memorable North east trip.
Here are a few packing tips shared by a leading tour operator in Siliguri for your upcoming trip!
From A Skilled Tour Operator In Siliguri: Useful Packing Tips For A North-East India Trip
The 7 states of Northeast India fall under the prohibited areas which experience insurgencies from time to time. This makes it vital for you to carry valid ID proofs. Moreover, you need permits to get entry into Mizoram, Arunachal Pradesh, Nagaland, and few places in Sikkim. Thus, you should adequate copies of your ID and address proofs along with some passport-sized photographs.
When touring Arunachal Pradesh and Sikkim, it is advisable to carry adequate warm clothes along with you. In the rest of Northeast India, the weather is pretty much the same as in the plains. Since winters are very cold here, the best tour operator in Siliguri advises you to carry heavy down jackets and thermal wear. Avoid wearing heels and instead opt for walking shoes.
Plenty of Cash
Not every visit you visit in North-east India will have ATMs. Thus, it is always wise to carry adequate cash with you so that you do not run out of money. Have sufficient cash with you so that you can be assured of a comfortable stay till the time you find a working ATM.
Since the Northeastern states still remain as unexplored destination, there are several remote places throughout the region. Most of these remote places do not have a medical store and thus you should definitely carry a medical kit along with you.
Now that you are aware of these essential packing tips, what are you still thinking of? Quickly approach a reputed tour operator and be assured of an unforgettable North-east trip!