Do you wish to go on a vacation to the northeast this summer? Hiring a travel agent can make all the right difference. From planning your entire tour itinerary to ensuring that you have a hassle-free trip, qualified agents can help you ensure a great holiday. Thinking about the ways to hire a good professional? Keep reading.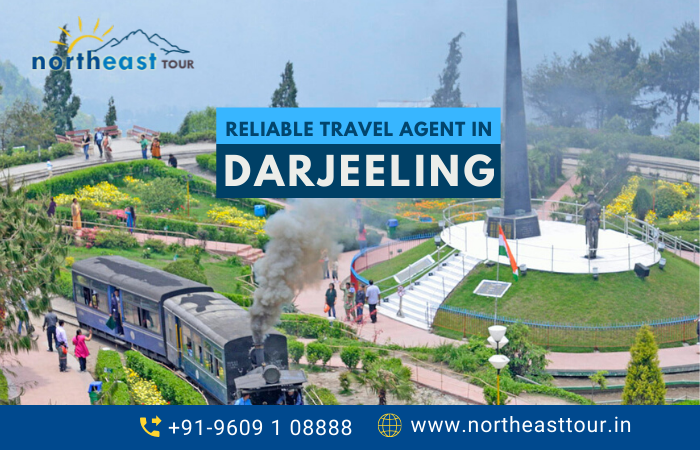 When it comes to planning a vacation, a strategic arrangement is of utmost importance. Be it a family vacation, an outing with friends or a honeymoon, there's a lot which goes into a relaxing holiday. While you may think of doing your bookings by yourself, it is needless to say that even the best self-booked holiday may lead to sheer disaster due to insufficient research. Thus, the best way to avoid such an unwanted situation is to hire a good travel agent in Siliguri.
Below are some useful tips to help you hire the right travel agent.
Few Ways To Identify A Good Travel agent in Darjeeling
Look for well-qualified travel agents who are widely reputed for offering reliable services. Ensure that the professional has immense knowledge about popular northeast tourist destinations. This is because, by working with an experienced specialist, you can avail his/her expertise to have a memorable trip within your budget.
It is always wise to hire a travel agent who is well-travelled in the destination you are planning to visit. Having a skilled travel agent in Darjeeling who has travelled to the places you want to visit can be really beneficial since he will be able to guide you due to his vast travel experience. Remember; a travel agent who has been in the place a few times before can provide you with first-hand experience and useful travel information about specific destinations.
When it comes to planning a vacation, you should always look for agents who specialise in offering cost-effective services. You can determine this by the number of travel choices they provide you with. A lazy agent will not research multiple options, hunt for the best price or strive for cost-effective services. On the other hand, a good travel agent in Gangtok and Sikkim will constantly be on the lookout for good deals and think of options which save you from unwanted hassle.
Ensure that the agent you are planning g to work with specialises in offering great services. be it offering affordable tour packages to providing customised holiday packages, these tour operators can help you ensure an unforgettable vacation. Look for an agent who offers a range of services like- hotel booking, flight ticket booking and car rental along with their tour packages. With their matchless contacts, they should even be able to book the right accommodation within your budget.
Hire a renowned travel agent and be assured of a memorable Northeast tour this holiday season!