One thing that everyone will agree with is that there is no better way to relieve oneself from the stress of everyday life than to travel. There are innumerable places in India for you to visit, but going on a Darjeeling Sikkim tour will ensure that you get relief from stress while witnessing some of the best sights that nature has to offer. There are, in fact, so many things to see and places to visit, both in Darjeeling and Sikkim that it can be overwhelming and sometimes confusing to pick the ones you actually want to see. To alleviate the confusion that you might face, listed below are some places that you need to visit on your Darjeeling Sikkim tour.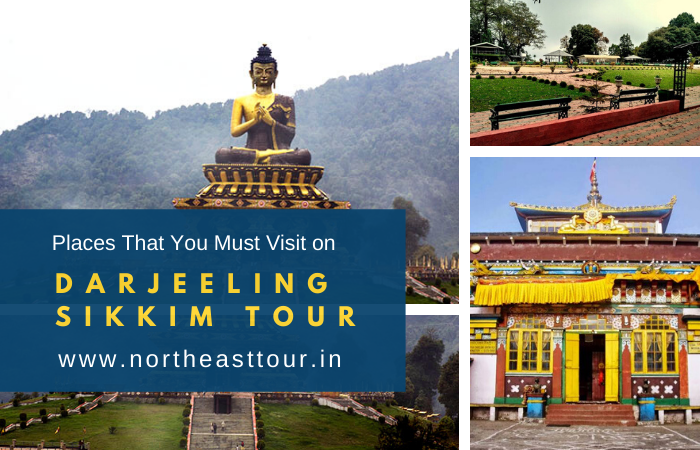 Places That You Must Visit on Your Darjeeling Sikkim Tour
Ghoom Monastery in Darjeeling
Among the places you simply cannot afford to miss while you are in Darjeeling, the Ghoom Monastery is one of the most popular destinations. As the name suggests, this monastery is situated near the Ghoom Railway station and is frequented by visitors all year long. Don't get confused if you are told by a local that this is the Yiga Choeling Monastery, as it serves as another name for this place. The Ghoom Monastery is one of the oldest, and you will get to experience the Buddhist culture of ancient times.
Nightingale Park in Darjeeling
This park was only opened for the general public in 2011 and was known just as Shrubbery before that. However, now that it is open, you cannot afford to miss out on taking a stroll in the park or sit down with your companion in one of the benches. The healthy air will do wonders for your health, and the greenery around you will help your mind relax. The park stays open from 7 am to 8 pm, and it will cost you a meagre INR 10 to get inside.
Moving over to Sikkim, you have to make sure that the small town of Pelling is included among the places that you are going to visit. Pelling offers captivating views of the Himalayas and the peak of Kanchenjunga, and you will be mesmerised when you set your eyes on such splendour. The town itself is located at an elevation of almost 2,200 meters (7,200 ft), and there are going to be several waterfalls and an abundance of natural beauty to strike awe in you during your time there.
These are the places that you have to make sure to have as part of your Darjeeling Sikkim tour. It would be a crying shame if you took the trouble of planning for the trip and returned without seeing these wonderful places, so you better include them.