Planning a vacation which can easily fit your budget? Customize your Northeast tour package and spend some quality time in the mystical land of Darjeeling. One of the primary benefits of choosing a customized tour package is that they are specially designed according to your travel needs and budget.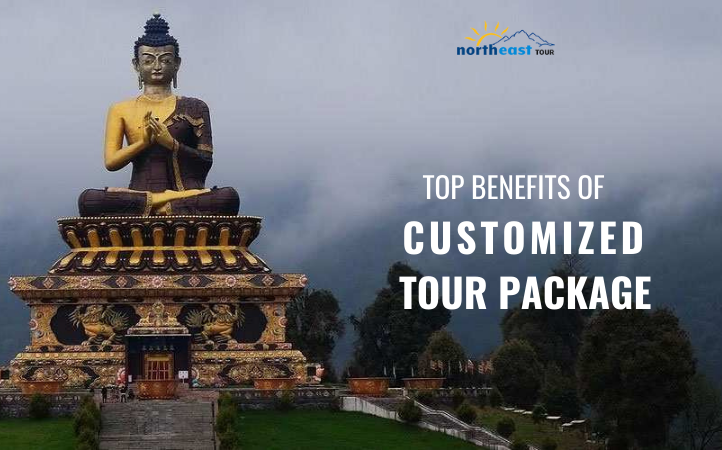 Every successful vacation needs a lot of planning and proper execution. Most travellers lack the experience or skills required to customize a tour package. A better alternative is to get in touch with experienced tour operators when planning a Darjeeling Sikkim tour and you can reap all the benefits offered by a customized tour package.
What Do You Mean By A Customized Tour Package?
When you choose a customized tour package, the tour operator will plan the trip according to your recommendation, taste and budget. Having a properly planned tour package is a must when travelling to the snowcapped mountains or beaches. Choose a reputable travel agency like Northeast Tour and you can rest assured of getting the perfection you want. Not only will the package fit your budget but also your desired dates and style of accommodation. You don't have to take the hassles of planning the tour but you can make the most of the trip as it is designed according to your taste.
Few Benefits Offered By A Customized Tour Package
• Save Time
Finding the best travel deal is one of the few tasks you have to undertake when planning a trip. Finding the best one often becomes a challenge with so many tour packages to choose from. If you don't want to waste your time by finding a needle in the hay and end-up feeling frustrated, customize a tour package and you don't have to waste your time. They will suggest the best places to visit according to the season you are planning to visit. They will prepare a suitable trip itinerary for you.
• Get Travel Assistance
Every tourist needs travel assistance, irrespective of travelling alone or with their friends and family. It becomes more important when visiting a tourist destination for the first time. Travel agents customizing Darjeeling Sikkim tours will provide you with all the necessary information like accommodation and travel plans. Though you can use an online travel site to book a hotel, you might not feel satisfied when you arrive at the accommodation. Customize your tour package and the tour agent will take care of every issue arising during your stay. Since there are so many benefits of customizing your Darjeeling Sikkim tour package, it's time you get in touch with the travel experts at Northeast Tour.