The Silk Route is one of the major tourist attractions in East Sikkim. If you wish to discover the lesser-known part of the Himalayas, the Silk Route is the ideal place to be. It is a prized road trip experience that traverses through the high passes of the Sikkim Himalayas, touching a height of 1400 feet. The route takes you to Zuluk, dotted with quaint villages which are nothing short of a beauty. You can plan a Sikkim tour package with the best agencies and enjoy a memorable trip to the Silk Route.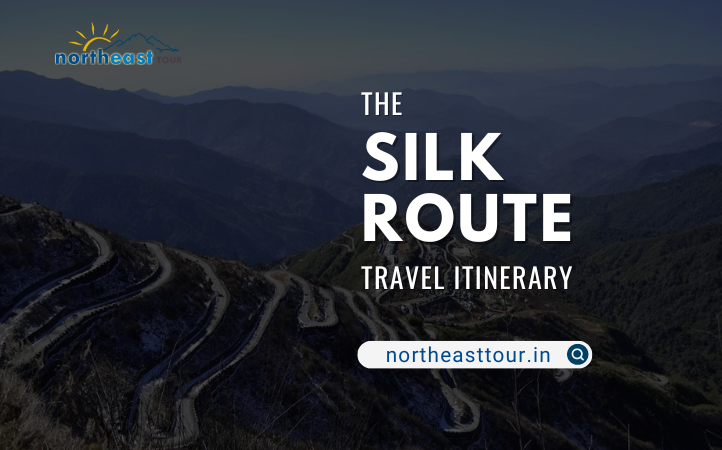 The ancient Silk Route once connected Sikkim to Bhutan and China for trade exchange purposes. It was established during the Han Dynasty of China in 130 BC. It was the preferred route for commerce between 130 BCE to 1453 CE. Covering a distance of 900 km, the silk route that we visit today is an offshoot of the old route. Today the route is not important in a geopolitical sense. However, it makes for a great tourist travel spot.
Why Visit the Silk Route?
This old route invokes memories of the bygone days. The place offers a stunning image of the Himalayan landscape. You can catch a glimpse of the Sleeping Buddha from this place, enough to take your breath away.
The Silk Route Travel Itinerary
Tourists can visit the Indian part of the Silk Route, from Rongli to Nathula Pass. The route is of historical significance; however, you can visit it to enjoy a stunning view of the mountains in East Sikkim.
This part of Sikkim is not offbeat to the tourists from West Bengal. There are no major towns in this route circuit. You can choose a homestay which is available all through the silk route. They are well maintained and provide basic amenities to tourists.
You can follow this guide if you plan to explore the silk route.
Day 1: Reach NJP and proceed to Rishikhola
Day 2: Go from Rishikhola to Pedong
Day 3: Start the trip to Aritar
Day 4: Ascend to Zuluk after getting a permit from Rongli. Watch the sunset at Thambi View Point
Day 5: Visit Nathang and head back to Thambi viewpoint to watch another sunset. You can choose to stay at Lungthung or Nathang valley. If you can bravely accept the cold, omit Rishikhola from the plan. Instead, start from Aritar and allocate an extra day to Nathang Valley.
Day 6: Return to Gangtok after stopping at Tsomgo Lake. You can start early and visit Nathula Pass
Day 7: Travel from Gangtok to NJP/ Bagdogra depending on the weather condition.

Keep the old silk route permit handy while planning a trip to this place. You can ask the agencies for a complete Sikkim travel package that includes the Silk Route trip. Get in touch with the experts at Northeast Tour to plan a trip to the Silk Route. Visit the website to know more.