Northeast, or the queen of hills as we popularly call it, is full of magic. Snow-capped peaks enriched with coffee and tea plantations and clear and gushing waterfalls presents a picturesque view. For wanderlusts, Northeast states offer ample scenic beauty that will fill their hearts forever.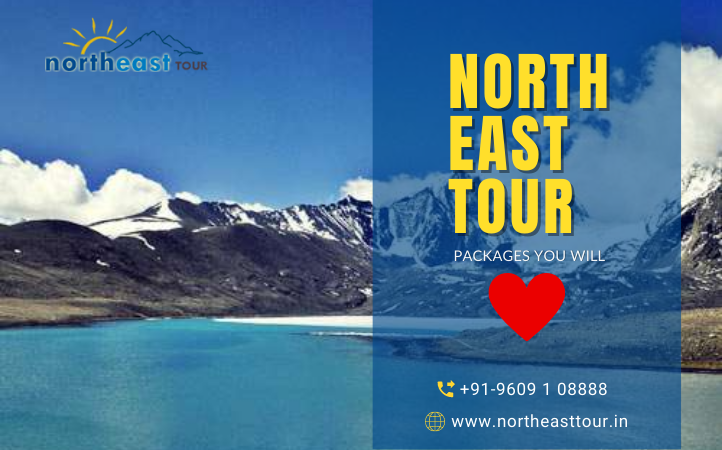 Whether you're planning a trip with family or thinking of spending some lonely moments in the woods, choosing any Northeast tour package is a feasible option for you. Sit by the mystical monasteries and rejuvenate your soul with inner peace and tranquillity!
If you're wondering which Northeast state is the most beautiful, then this is a never-ending debate. However, all the Northeast states have their own set of attractions; here is the list of top 3 that you should visit at least once in your lifetime.
Sikkim
Sikkim is that place within the Northeast that can give you a complete view of the great Himalayan range. Once you enter Sikkim, you would certainly agree that this is a god gifted land. Also, you can't afford to miss the chance of viewing the beautiful Kanchenjunga during the sunrise, which is undoubtedly a dream for many! Whether it's the glaciers or the pristine lakes – Sikkim has it all! Truly a nature lover's paradise!
Assam
One of the primary reasons to include Assam in your bucket list is the spectacular view of the manually designed tea estates. Then, again, you can't afford to miss the one-horned rhino and wild water buffaloes as well! It's the home to various mountain species and lustrous green valleys. The sparkling Bramhaputra and the mystic hills are the perfect combinations for relaxing your mind. You can also pay a visit to the Manas National Park and the Tiger and elephant reserves that are well maintained to preserve the wild animals.
Arunachal Pradesh
If you want to explore the simplicity of the tribal culture, then Arunachal Pradesh should be the first on your list. Although north Indian states have always been famous for their passes, however, exploring the hidden passes, natural flora and fauna, and silent monasteries of this state will certainly make you forget everything else in this world. Visit the 400-year-old monastery in Tawang and get enriched with the facts of Buddhist culture!
Why choose Northeast Tour Packages?
When you visit Northeast, you'll be flabbergasted by the hosts' warm and homely hospitality and charming personality. The unique Buddhist culture, the fantastic line up of festivals, and the mountains' freshness will leave you wanting for more!

If you're planning to enjoy the incredible beauty of Northeast states, then Northeast Tour is a reliable agency for you. Book your package at pocket-friendly rates and experience a safe and memorable holiday!