Though there are numerous tourist destinations scattered all over India, Sikkim is one of the few places in the North East which attracts tourists throughout the year. The place offers the perfect blend of scenic beauty and adventure. Sikkim is a land of mountains and the best place for meditation. Instead of trying to plan the trip yourself, get in touch with experienced travel agents. Not only will they help you evaluate which trip is right for you based on your preferences but also share a few tips to make your Sikkim tour amazing.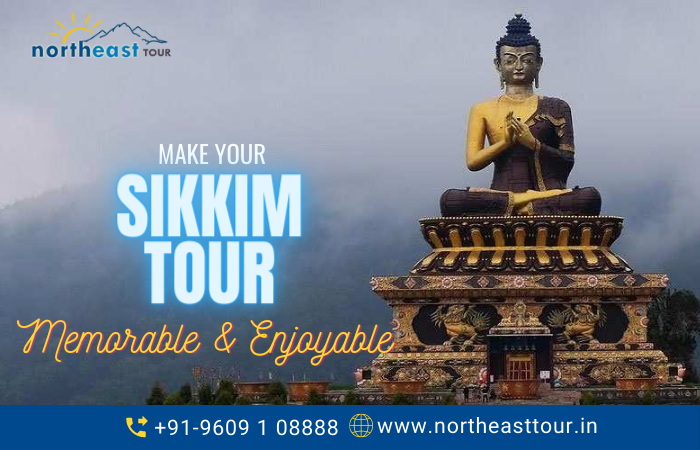 Few Travel Tips To Make Your Sikkim Tour Memorable And Enjoyable
Plan The Trip At The Right Time
Though the beauty of Sikkim stays intact throughout the year, travel agents always advice tourists to plan a trip when the weather is fine. Located in the northeastern part of India, you can expect a cold climate irrespective of the time of the year you are planning your trip. Though the weather becomes warm during summer, don't think that you won't need warm clothes. Check the weather forecast at least a week before your travel date so that you can plan your trip accordingly.
Though the people of Sikkim is known for being friendly and helpful, carrying a large amount of cash during your trip is not advisable. Robbery and theft are recurring problems so beware of such circumstances. Instead of carrying cash, use debit/credit card or other modes of payment. They are handier and you can carry them with better peace of mind. Even if they get stolen, you won't lose money.

Let Your Travel Agent Plan The Trip Itinerary
Even if you want to visit all the places of tourist interest during your Sikkim tour, you might end up feeling fatigued and tired. Let your travel agent in Sikkim plan the trip itinerary and they will ensure that you won't feel sick or tired after the trip. Whether you are planning a trip with your friends or family, try to relax so that your body can adjust to the change in the weather before you start travelling the next day.
These being said, it's time you follow the travel tips stated above and you can plan a fantastic trip to Sikkim.