The northeast region of India has become a popular tourist attraction in recent years. Welcoming millions of people every year, Sikkim is the heart of northeast India. Still, this Himalayan state has countless numbers of unexplored places. Read further to find out some mesmerizing offbeat places of Sikkim: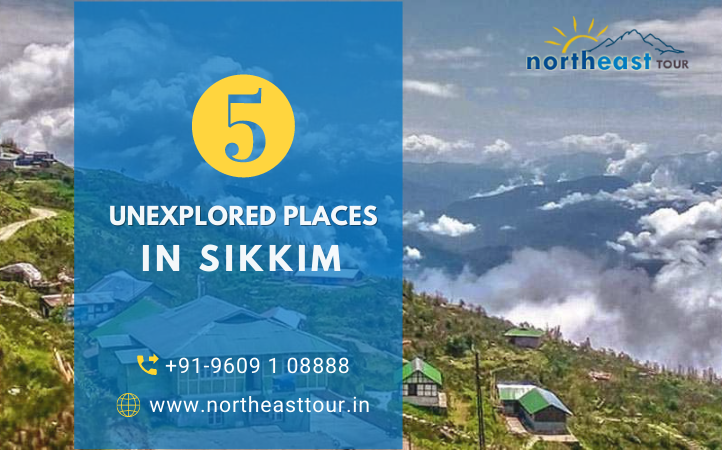 Borong
Located at an elevation of 5800 ft above the sea level, Borong is a gem place for offbeat tourism. Borong village is popularly known for 'BorongTsachu' – a hot spring. If you are into trekking, then Borong could be the perfect destination for you. You can also spend some quality time with your family in this peaceful village. Some significant sightseen near Borong are Barmeli Bridge, Borong Monastery and Fatam.
Ravangla
Ravangla has earned its popularity recently. Many people who are visiting Gangtok or North Sikkim are also paying a visit to Ravangla. The best attraction in this small town is Budha Park. Enjoy the morning with witnessing the magnificent beauty of Mount Kanchenjunga. Maenam Wildlife Sanctuary and Ralang Monastery are must-visit places near Ravangla. You can also arrange a trip to Namchi which has a one-hour distance from Ravangla.
Zuluk
Located at the east part of Sikkim, Zuluk is one of those unexplored places in Sikkim that deserve more popularity. If you have visited Tsongmo lake before, you are familiar with Baba Temple. Well, that Baba temple isn't the real one, you will find the Old Baba Temple while exploring Zuluk. The most beautiful part of Zuluk is the zig-zag road (also known as the old silk route), used to be the main transportation route of Indo-China silk trading. Zuluk can make your trip magical. Although if you are having breathing problems, you can skip this place. 

Mankhim
It's hard to find some information about Mankhim on internet. This place is probably one of the most unknown places on this list. If you are planning on visiting Zuluk, ask some tour operator in Sikkim to add Mankhim. You cannot miss this unexplored picturesque village. Some beautiful places to visit near Mankhim are Aritar lake, Rai Temple and AritarGumpha.
Chayatal
Chayatal is another beautiful village in West Sikkim, and this place is situated at a distance of 35 km from Pelling. To avoid tourist gathering of Pelling, you can easily spend a day at Chayatal. You will find peace spending a luxurious time with your family or friends. Northeast Tour is a tour operating company providing services ranging from the plains to hills of the Northeastern part of India including tour operators in Sikkim. To have the most incredible experience in North East India, reach them.