It can be an urge for trekking, or a wish to visit a new place or it can only be a need to get out of the exhausting cycle of day-to-day life that you often set out to explore the unknown. Whatever be the reason, options are innumerable. India has a couple of beautiful locations nestled in the mountainous terrain. They will give you welcome respite to unwind your mind and soul completely. Darjeeling, an eternally beautiful town located at the foot of the Himalayas in West Bengal and the tranquil Gangtok, the capital of Sikkim are two such picturesque destinations. Both the places are located in the Eastern parts of the country and stand out in glory, showcasing their unique appeal. Here is an overview of the two captivating locations to help you plan an unforgettable tour to any one of them.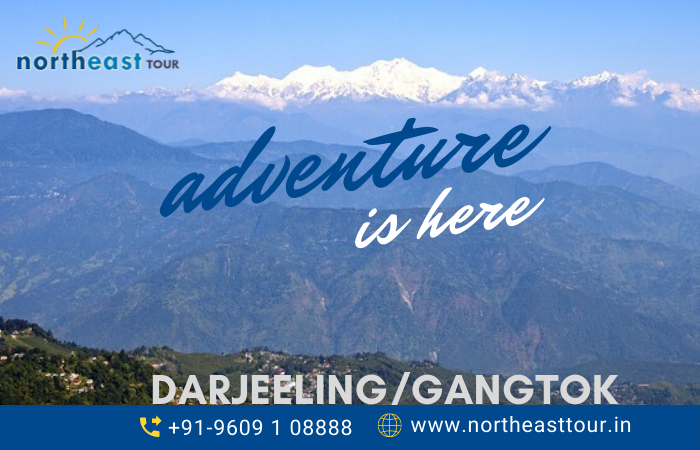 Planning the trip
Budget: On average, a flight to Darjeeling should cost between 6500 to 7000 INR. Average rates for accommodation there for a luxury double room can range from 1000 to 5500 INR.  Gangtok is a bit costlier, with the average airfare ranging between 8500 to 9000 INR. Average accommodation rates for a luxury double room should be between 2200 and 6000 INR. There are several Northeast Tour Packages, offered by a multitude of travel agencies, that take care of all these for a reasonable price.
Timing: Both of the locations enjoy a colder climate than the rest of India, so visiting them during summer is refreshing. If experiencing a snowfall is your priority, try to visit Gangtok during January or February. Snow is arguably inevitable at that time in the high elevations of Gangtok. Darjeeling provides the ideal getaway from April to June, from where it is easy to hop to several destinations.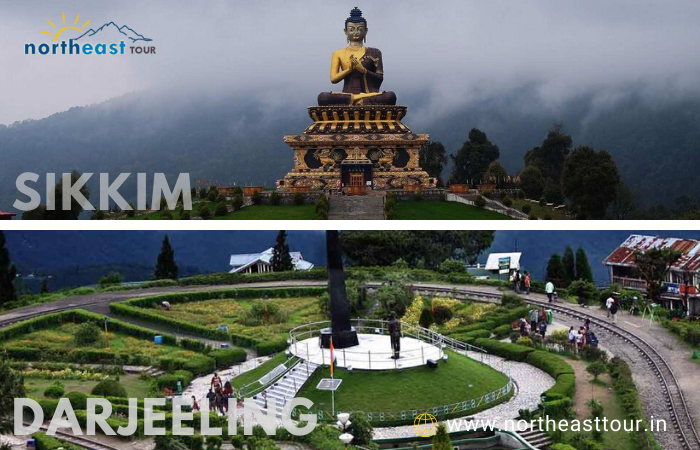 What to see: The infamous tea-gardens of Darjeeling are sights not to be missed. They are must-visits. Then there is Tiger Hill, from where you can see the tip of Mt. Everest. With the Ghoom Monastery, the Ancient Peace Pagoda, the Padmaja Naidu Zoological Park, the Batasia Loop – Darjeeling dons several picturesque places. Gangtok, on the other hand, is a haven for adventure lovers. It is home to the Nathula Pass, the Yumthang Valley, Lachung, the Mesmerising Tsomgo Lake, etc. Nature lovers can also visit the Khangchendzonga Biosphere Reserve. Hiring a Travel agent in Gangtok is the most efficient solution to visit all of these charming locales. Gangtok and Darjeeling are two hidden gems in the heart of India. Shielded by mountains, these two places ooze ethereal beauty. These places indeed leave a mark on the mind of anyone who has visited either of them even once. Visiting either is like setting on a date with Nature.