Which spots do you love to visit the most when you plan a long holiday? Do you find peace staying at a rest house located in a forest? You should book your next holiday in Northeast India. It has different eco-tourism spots where you can explore nature like never before.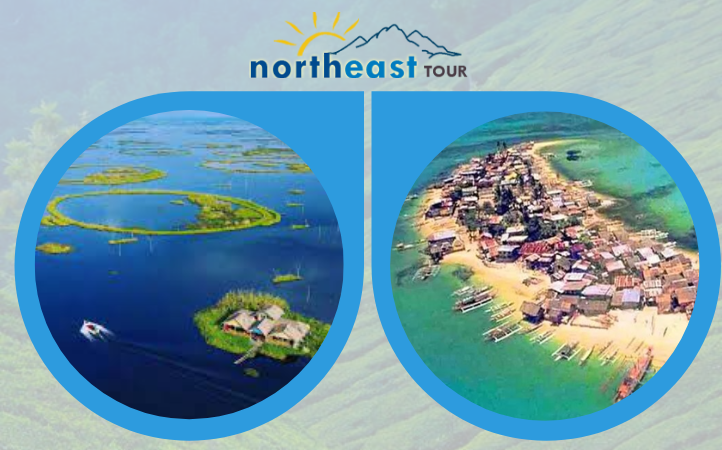 Why Northeast?
The States of the Northeast are vastly unexplored. The eco-tourism spots situated here offer a delightful holidaying experience. Moreover, you can plan a trip to the spots that match your budget perfectly.
The Best Eco-tourism Hubs in the Northeast:
Consider booking Northeast tour packages from well-known travel agents to visit the best spots. This blog provides details of the best eco-tourism destinations in the Northeast.
Majuli: Majuli is the largest riverine Island in India. It is situated in Assam and is an important eco-tourism spot in the Northeast. The Island is also a prominent cultural hub of the State as it is a Centre of Vaishnavism. Here, you can find a number of Satras, the Vaishnavite monastic Institutions. Majuli also offers a serene environment and a phenomenal view of the Brahmaputra River.

Loktak Lake: Loktak Lake is a prominent eco-tourism destination situated in Manipur. It is the largest freshwater Lake in India and is the house of different species of flora and fauna. You can visit the unique Keibul Lamjao National Park. It is regarded as the only floating National Park in the World. The place has developed over the years as a prominent holidaying destination.

Umden: If you love the experience of staying in a village, you should visit this place. It is a well-known eco-tourism hub in Meghalaya known for silk production. You can get a unique staying experience by booking your accommodation in a bamboo cottage. The village offers you a sneak peek of the daily life of the tribal people.

Namphake: It is another eco-tourism destination in Assam, home to the indigenous Tai Phake Tribe. The tribe are followers of Buddhism, so you can find a number of Buddhist Monasteries here. It is situated by the side of Buri Dehing River and is noted for vast open spaces and traditional stilt houses.

Enjoy your next holiday at any one of these eco-tourism spots of Northeast India. Call an expert like Northeast Tour to book bespoke Northeast Tour Packages. We specialise in planning tours to the Seven Sisters. Communicate with us to book the package that suits you best.