Planning your dream vacation can sound easy, but it requires careful planning. A trip to Northeast India seems like visiting the world of forests, waterfalls and nature. It is a place filled with scenery and the majestic Himalayas adding glory to the place. You can experience a different side to India, a place enriched with culture and extravaganza.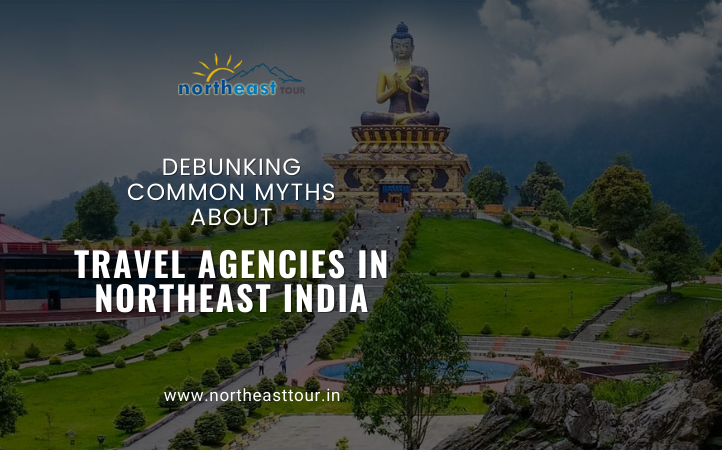 Visiting Northeast India becomes an enjoyable experience only when you travel with the tour operators. However, most people harbour myths about them. The stereotypes surrounding this industry affect their business. If you plan the trip on your own, it becomes hectic and haphazard. This is where the reputable travel agency for Northeast India can come to your immediate rescue.
In this article, we will debunk the various myths that surround travel agencies. Their prime task is not to sell you vacations. Instead, they are misunderstood despite the range of help that they offer.
3 Common Myths About the Travel Agencies in Northeast India
Online booking sites are better
 When you book your trip via an online booking site, your options become narrow. The travel agencies specialize in organizing trips to different locations. If you plan to visit the Northeast, choose the experienced professionals from the market.
Consumers have the same information as them
Yes, every consumer has access to booking hotels, airlines and other travel mediums. But it is a booking based on the limited information available online. A travel agency is the best place to get information from multiple sources. They evaluate the accuracy of every single detail to serve the client's purpose. You should know that despite the number of websites you refer, some details go wrong. Besides, you cannot have access to all the inventory available for your trip.
 The travel agents are useful in this regard. They provide you with the best trip deals at cost-effective prices. They have access to resources for correct pricing and availability. The common people lack this resource. Since you are a tourist, you will not have access to these details.
Travel agencies charge high fees
 Some luxury travel agencies charge high engagement fees. They offer specialized services that guarantee monetary value to the clients. However, the travel agencies of Northeast do not charge extra fees for the service that they offer. Most of them work on commission that they earn from the deal. The product supplier or vendor pays them this price.
 The travel agents you select will ensure to keep your best interests in mind. They provide services that guarantee comfortable and hassle-free travel. This way, you can spend a relaxing time, far away from the chaotic city life.

Consult Northeast Tour to enjoy a relaxing trip to this region at affordable prices. They have various travel packages that you can choose from according to your preference. Their first-class travel packages cover regions like Sikkim, Darjeeling, Bhutan, Dooars, and more. You can take help from experienced professionals for more details.