There are several reasons why people consider Sikkim as their next travel destination. It is a mystic land, a personification of the phrase "God created natural beauty". Enveloped by the majestic Himalayas, waterfalls and lush greenery, it is a place to visit for some calm and relaxation.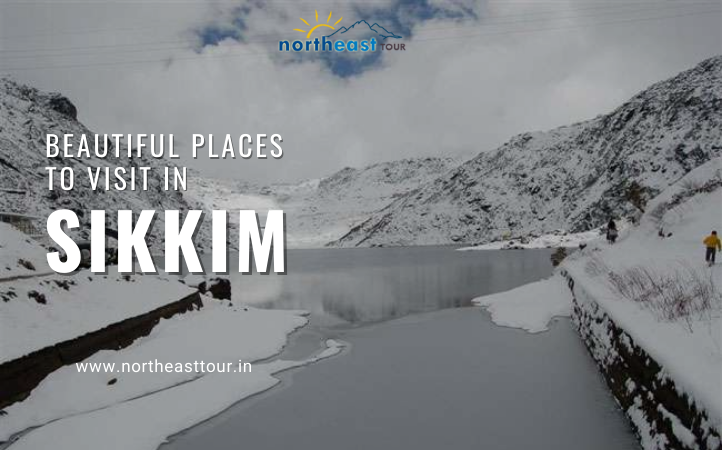 A trip to Sikkim is perfect for nature observers and those who love the thrill of adventures. The place is a beauty, and the mountain views are far more beautiful. The region has an authentic charm, and to explore it, you should consult the Sikkim travel agencies. They will devise a tour plan for you and your family at affordable prices.
Places to Visit in Sikkim
Kanchenjunga base camp
Travelling is one of the best ways to experience cultural exchange. By visiting this place, you can relish the true essence of the Sikkim culture. Kanchenjunga is the third highest peak in this world. When you go to the base camp, the mighty mountains look heavenly in front of you. The trek starts from Dzongri, the last road around this peak. If you are someone who loves adventure, you can surely experience this thrill at the base camp. It is nestled closer to the India-China borders.
Pelling
Pelling is the second favourite spot for tourists travelling to Sikkim. The travellers choose this place to seek peace in nature's lap. Gigantic views of the mountain surround the place, and the town is a cultural hub. If you plan to visit Pelling, you should go in between December to May. You can also enjoy some lip-smacking northeastern food here.
Zuluk
Zuluk is an offbeat location in Sikkim. The place is beautiful with the capacity to mesmerise the viewers with enthralling views of the mountain. You can visit the Nag temple dedicated in honour of the Nag Devta. From Zuluk, you get magnetic views of the Kanchenjunga.
Gurudongmar lake
It looks similar to the Pangong Tso lake located in Leh. The lake offers a bright, clear and tranquil view. Situated at an altitude of 17,800 feet above sea level, the speciality of the location is that it is considered holy. People from Buddhist, Sikh and Hindu communities prefer visiting this lake for religious purposes.
Lachen, Lachung and Yumthang Valley
The three villages are soaked in the beauty and culture of Sikkim. It should be there in your "places to visit" list. Lachen is a small village in North Sikkim and home to the Tibetan nomadic tribes. Lachen and Lachung are perfect tourist destinations for those who want to enjoy some peaceful time in nature. Yumthang is also known as the flower valley of Sikkim.

Consult Northeast Tour for a well planned Sikkim trip within budget. Experience a grand northeast tour away from the noise and hustle of city life.