Sikkim is one of the most preferred Himalayan paradises. This little state is the best to be visited during winter as most of the tourists who have already visited the place suggested. If you are planning to visit Sikkim, you might have many questions in your mind, like whether you need a border permit, things you should carry, and so on. Having answers to your queries is important before you kick-off.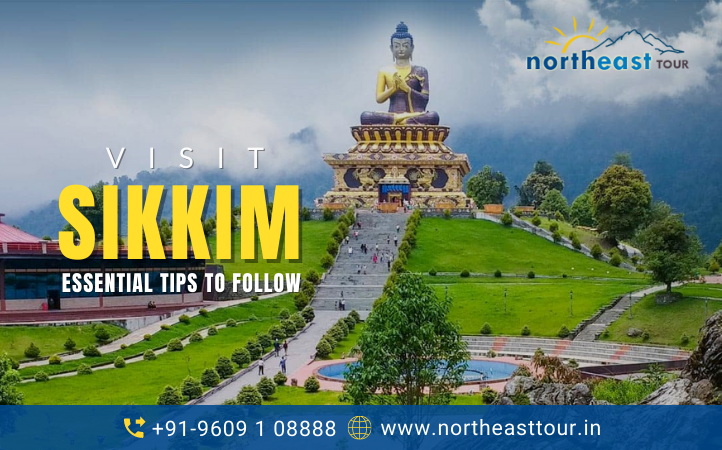 Tips For a Sikkim Tour
Before you commence the journey, here are some Dos and Don'ts that you must follow. If you are planning a trip to this picturesque province, take note of these tips that are essential to make your journey amazing.
Visit the state when the weather is pleasant
The initial thing that every travel agent in Sikkim tells is to find the right time to visit the place. The state is situated in the northeast part of the country and thus it endures a cold climate for almost throughout the year. During the summer months, the weather gets a bit warm. But it is not that warm that you can pack your bag without woolen clothes. Before packing your bag, check the weather forecast at least for the coming fortnight before fixing the date of the journey.
Pack Essentials Judiciously
Sikkim is cold throughout. Don't forget to take warm garments to beat the climate. Take water purification tablets as the regular water is not always potable. It would be even better if you drink bottled mineral water. Also, take the first-aid box, your medications, and sanitary pads as these are essential. Sunscreen and antibacterial creams are a must to avoid skin infections.
Try to Carry Less Cash
Avoid carrying a large amount of cash. Better you use cheque or credit/debit card for making payment. Though theft or robbery is not a regular incidence in Sikkim, it is always better to be safe than sorry. Moreover, the digital mode of payment is handier than handling cash.
Be Aware of the Culture of Sikkim
If you have reached Sikkim and thinking about what you can do other than regular sightseeing, go for a folk-dance program. Such performance is done by the local people. Here you can witness the actual charm of Sikkim and its diversity. The culture of the state is reflected in its dramas and dance performances. The local Sikkimese are friendly and welcoming. They would love to accept you as an audience. Your travel agent in Sikkim can guide you with this.
Plan What You Can Execute
We often want to cover all places of attraction in a single trip making the trip a hectic one. As a result, we become fatigued. It is also likely that we suffer from bad health followed by the trip. So, it is always recommended to keep at least one day for relaxing. Also, you need time to get adjusted to climate change.

These travel tips are useful only when you follow them strictly. To have a memorable travel experience, you follow the rules and enjoy.