After the grueling months of the pandemic lockdown, Darjeeling has slowly and safely opened for tourist visits. The department of tourism in Darjeeling and Sikkim are opening controlled avenues for tourism, keeping in mind all Covid-19 safety protocols. Thus, after six long months of the outbreak, the hill stations are welcoming tourists in a new manner. You can take a Darjeeling Sikkim tour now after consulting reputable tour guide operators.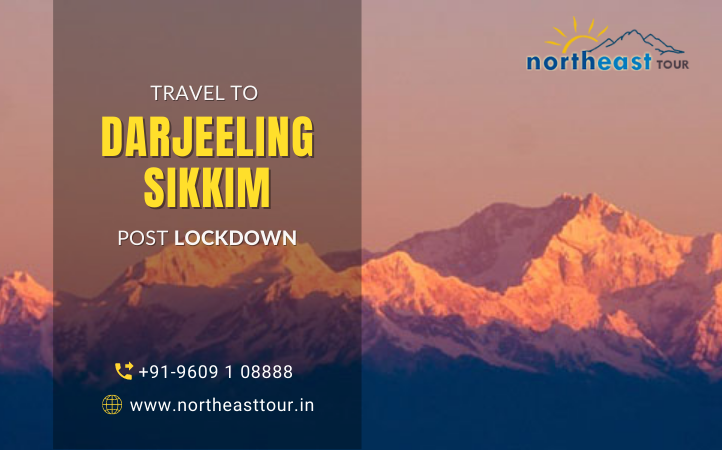 Travel to Darjeeling Post-Lockdown
After remaining shut for almost six months, these popular tourism destinations have opened their gates. While Kalimpong and Darjeeling first opened for the tourists, Sikkim followed suit from October. The travel enthusiasts have been dying for a hot cuppa with the magnificent view of the snow-capped mountains. It has now turned into a reality.
On September 5th, 2021, the West Bengal Government gave permission to open tourist lodges and hotels as they are allowed to resume services. However, it is imperative to follow the Covid-19 norms and protocols, including maintaining complete hygiene and cleanliness. It is also mandatory to maintain social distancing norms and wear masks.
With the opening of the hotels, the local businessmen have been optimistic about everything opening in a phased manner. The hotels have to be routinely sanitised to prevent the risk of virus contamination. For public transport, tourists should maintain social distancing while travelling to their destination. Before checking into hotels, it is regulatory advice to check their body temperature. The fooding system cannot be a buffet, and the waiters have to serve food only after wearing masks and gloves.
The policies and safety measures that you should strictly follow after visiting Darjeeling post lockdown includes the following –
You have to submit a Covid negative certificate before beginning your trip.
The tourists should undergo two screening processes before reaching the main town of Darjeeling.
Hotel staffs have to follow strict rules when it comes to tourist accommodation.
Travel to Sikkim Post Lockdown
For a tourist visit to Sikkim, the government and tourism department have devised the following rules and regulation –
Only Indian residents and foreigners residing in India can travel to Sikkim with a valid permit only.
The tourists have to register themselves with the Sikkim tourism Department in the online portal.
There are rules for quarantining- before departure, travellers have to get a Covid negative RT-PRC to enter the state.
Health Tips to Follow During Pandemic Travelling
Travelling with less number of people is always safe 
You should carry your own food and water and not buy from outside stalls.
Always carry a sanitizer (both liquid and spray) for enhanced safety.
Carry extra protective gear in case of some emergency.
If you are using a rideshare vehicle, open all the windows for ventilation.
Avoid touching high touch surfaces, and never forget to wash your hands frequently with soap and water.
Wear a face mask and face cover.
Maintain six feet social distancing norms to stay healthy and avoid the risk of contaminating the virus.

For more information about Darjeeling and Sikkim tourism, consult Northeast Tour for personalized tour and travel packages. They assure to plan travel trips by maintaining all Covid-19 protocols, guaranteeing the safety of tourists.