The job of a professional travel agent is not only arranging tours for clients. They also ensure that every tour will be a safe and comfortable one for people who spend their hard-earned money on these trips. There are endless things that a travel agent needs to focus on. At the same time, he or she has to be creative to offer something unique to the clients to make their trips memorable and relaxing.
Before you book a travel agency for your next northeast tour in India, here are five traits of a good travel agent you should be aware of.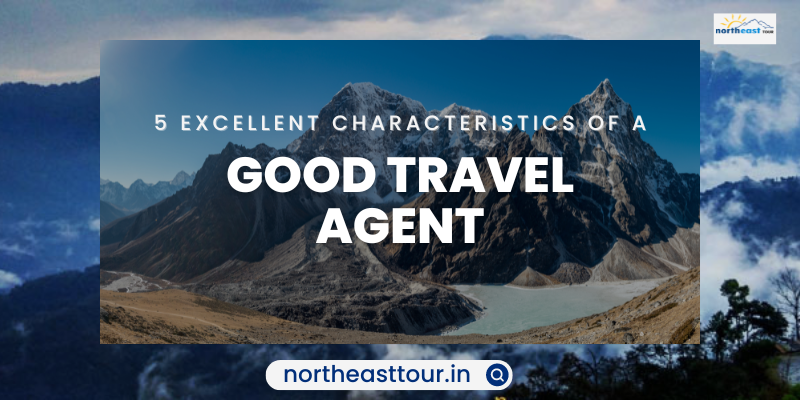 What Makes a Person a Successful Travel Agent?
In-Depth Knowledge
Planning the tour for someone else demands a lot of knowledge about that place. Even if they have not been there personally, the agents must gather enough information about various places, transportation, hotels, weather, climate, airlines, easiest traffic routes and the best time to visit certain popular tourist destinations. Their knowledge will help their clients to enjoy a great tour.
Highly Organised
Knowledge about tourist spots can help them plan tours for individual clients or groups. But, if the person is not organised enough, planning cannot be done correctly. It is the job of a travel agent to utilise all information in a well- organised manner to create itineraries for tours.
Can Multitask
A professional travel agent needs to pay attention to several things in a single frame of time. This includes advising clients, arranging flights, negotiating deals, securing accommodation, processing payments, AND sending tickets. If the person cannot handle all these tasks smoothly every day, it cannot be possible to run the business.
Great Communication Skill
A tour operator without great communication skills is like a book without a single word printed on it. They must be a great listener and have excellent communication skills. These professionals need to handle clients, vendors, hotel owners, drivers and others to run the business. They have to negotiate deals, and that requires a great sense of communication and mind manipulation.
Professionalism and Enthusiasm
Tour and travel industry demands enthusiastic and dynamic people with a great professional attitude. Their enthusiasm can be contagious. Thus, people can feel the same enthusiasm to plan their tours after meeting and talking to their travel agents.

At North East Tour, you can find such enthusiastic, knowledgeable, friendly yet professional travel agents who can help you to have great tours.